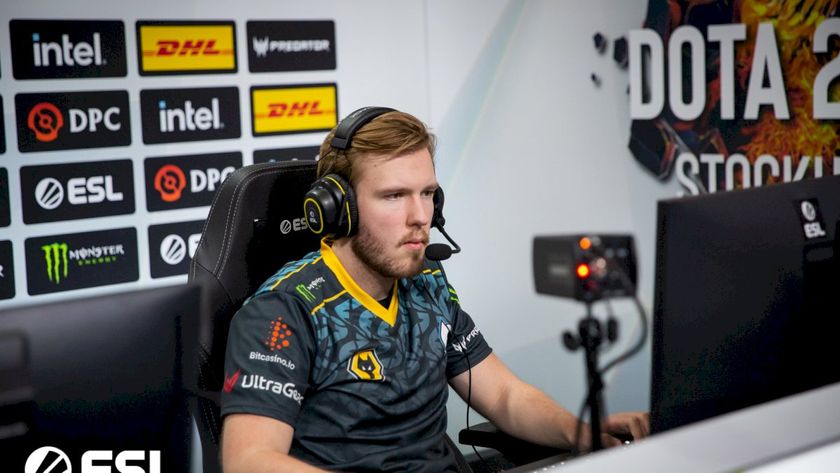 Stockholm Major: Evil Geniuses on the brink of elimination; Group B headed for a six-way tie
Evil Geniuses, who are in Group A, are one loss away from being eliminated from the Stockholm Major while Group B may head to a six-way tie.
Heading into the ESL One Stockholm Major, there weren't any standout favorites for a couple of reasons. Firstly, PSG.LGD weren't attending, so the most dominant team in Dota 2 was out of the picture. Secondly, the global elite hadn't faced off against each other ever since TI10 in October 2021, so there were no indications of how the teams would match up on Dota 2 patch 7.21. But one thing that hardly anyone would have predicted was the North American powerhouse, Evil Geniuses, being on the brink of elimination towards the end of the group stages. Dota 2 caster Gabriel "Lyrical" Cruz even predicted EG topping their group.
But the exact opposite has happened after three days of intense Dota 2 in Stockholm, as Evil Geniuses lie at the bottom of Group A with one series to go. They have no chance of making it to the upper bracket anymore, but they do have a chance of surviving in the Stockholm Major and making it to the lower bracket of the playoffs. For that, EG will have to win both their games in their best-of-2 series against the South American team beastcoast (which will bring both teams to a score of 3-7), and then defeat them in the best-of-3 tiebreaker.
If EG lose even a single game in their initial bo2 series, they will be heading straight home, which is quite unfathomable. This is the team that made it to the grand finals of the two DPC Majors last year, and were one of the favorites for TI10. Granted, they did undergo a couple of roster changes, but the team is still quite experienced. One would expect them to overcome beastcoast, but after EG's performances in the first two days, it's hard to say.
While most of Group A is decided, Group B is anything but decided. Mind Games were disqualified, so no one is under the threat of being eliminated. But there is a very high chance that all six teams in contention could end up with a score of 7-5!
That would happen if the two final series of the group, Fnatic vs Gaimin Gladiators and Thunder Awaken vs TSM FTX end up with a score line of 1-1, which is very possible. If that happens, it pretty much nullifies all the Dota 2 and the six-way tiebreak will mean the entire group stage being replayed with best-of-1s instead of best-of-2s! That's 15 additional games of Dota 2 which will need to be played in a day, as the playoffs are scheduled to start on the 16th of May. That is one outcome neither the teams nor the tournament admins will be hoping for.
We have seen some enthralling games of Dota 2 being played in the first three days of the ESL One Stockholm Major, and it is only going to get better from here out. While we may see some unexpected teams get eliminated early on in the tournament, others like BetBoom Team will fill in their shoes to amaze us.