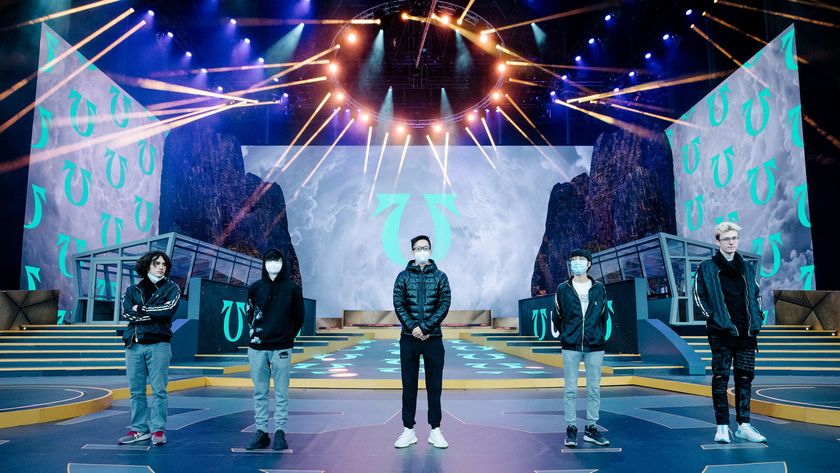 Team Undying to stick together for next DPC
The independent North American Team Undying will keep the roster intact heading into the next Dota Pro Circuit.
Formed at the beginning of 2021, Team Undying fought their way to The International 10 through the North American region and although they never found an organization to support them through the whole Dota Pro Circuit year, they reached their objective. Once the TI10 ticket was secured, they had to rely on the community for financial support in order to set up a bootcamp in Bucharest, Romania ahead of the biggest tournament of the year
As one of the two unsponsored teams at TI10, Undying reached the playoffs stage at TI10, but lost their first elimination match and were sent home with a 13th-16th placement.  But the early elimination from TI10 did not discourage the team, who now announced that the only changes that will take place ahead of the next competitive year will happen in the managerial part.
While all five players will stay together and push forward with an "undying will", according to their team captain, David "MoonMeander" Tan Boon, the team manager Peter "Panders" Anders will pursue other endeavors. Their TI10 coach Kim "Febby" Yong-min will also part ways with the team, looking for new opportunities for the next DPC.
"If only you guys could see the bromance messages they send each other on discord. The love, respect, and kindness these guys possess, have humbled me as a captain. I will do everything to protect this team," said MoonMeander in a TwitLonger post adding that the team members will stick together as they "strive to become the bedrock of NADota." 

Team Undying roster:
Enzo "Timado" Gianoli
Jonathan Bryle "Bryle" Santos De Guia
Jonáš "SabeRLighT-" Volek
David "MoonMeander" Tan
Dooyoung "DuBu" Kim