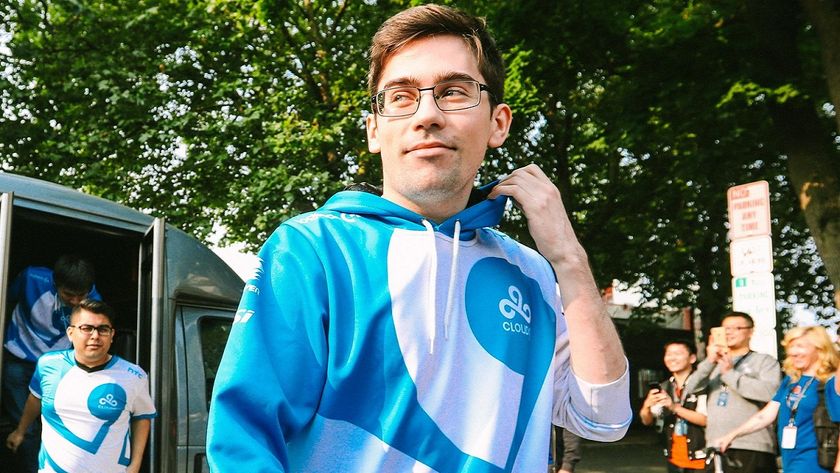 Cloud9 returns to Dota 2
Cloud9 has returned to Dota 2 after stepping away from the game in the Spring of 2017. 
The North American based organization has had an on-and-off love affair with Dota 2 since 2014.
Their first squad was picking up the boys of the infamous 'Speed Gaming' including Johan 'pieliedie' Åström, where they took 5-6th place at The International 2014. 
A few roster changes and in 2015 Rasmus 'Misery' Filipsen joined the team and he and the organization ultimately took 9-12th at TI5. 
Following the event, c9 released their entire roster and picked up a new NA squad two weeks later. Once again the team made a few changes in lineup and in November of 2015 Cloud 9 dissolved the roster and stepped away from Dota 2. 
It was two years later when Cloud9 would re-appear, taking on the full Danish lineup of the Danish Bears in January 2017. In May the team once again disbanded. Two months later they picked up the NA team, Team NP in time for The International 7 where they took 13-16th place and disbanded immediately after. 
That was the last lineup for c9 until now. 
"Ever since departing the Dota 2 space in 2017 we've been keeping an eye on finding the best time to re-enter and I'm glad to say it's finally arrived. These players have had success across the world and everyone here is looking forward to what they'll do as a team."
-- Jack Etienne, Cloud9 CEO & Owner
This lineup includes a mix of NA, SEA and EU players including welcoming back Misery and a third stint playing under the banner for pieliedie. 
The team will initially be playing in the SEA region but are expecting to represent NA at future events. Fans will be able to catch the team in action for the upcoming third wave of DPC events starting early February. 
Cloud 9 roster

 Andrei 'Skem' Gabriel Ong

 Cheng "vtFaded" Jia Hao

 Rasmus 'MISERY' Filipsen

 Francis "FrancisLee" Lee

 Johan 'pieliedie' Åström