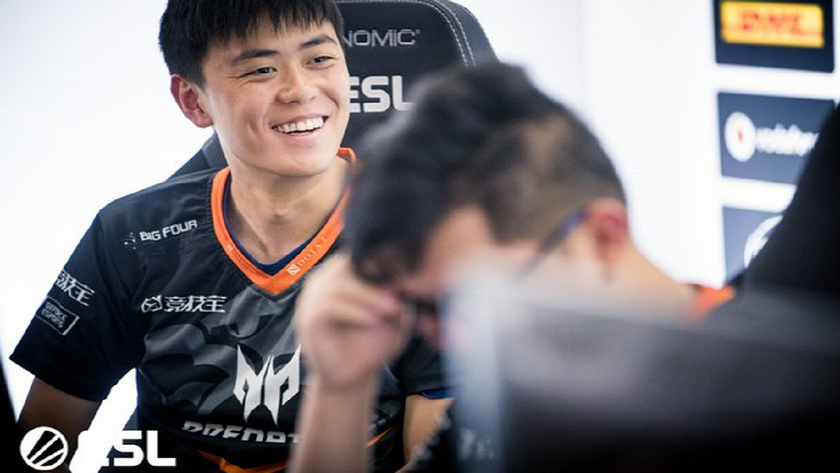 TNC dominates ESL One Hamburg 2019 groups
ESL One Hamburg 2019 groups is almost over and TNC Predator has taken the top seed and is undefeated with only one more series to go. 
The second day of the ESL One Hamburg 2019 group stage has come to an end. TNC Predator is the clear winner so far. The revamped SEA team has given fans spectacular performances without dropping a single game yet. They are the only team to have a perfect record so far and have clinched the top seed, giving them a place in the upper brackets for the playoffs. 
Vici Gaming has also continued to remain at the top of the class in their group. They dropped only one match so far against Alliance, securing a place in the upper bracket playoffs as well. 
 No teams have been eliminated yet but by the end of the day a total of four teams will be sent home before having a chance to hit the big stage. As of now, no-one is completely out of the event, but few are out of the woods. Fighting Pandas, Vikin.gg and Quincy Crew are in the biggest danger right now, needing to take both games in their final series and hope for some losses from the other teams in their groups that are just treading water right now. 
The action resumes at 13:00 CEST with Group A's last series, followed by the last series for teams in Group B. 
ESL One Hamburg 2019 Teams
 Virtus.pro

 TNC Predator

 Vici Gaming

 NiP

 Team Liquid

 beastcoast

 Quincy Crew

 Gambit

 Vikin.gg

 Fighting Pandas

 Wind and Rain 

 Alliance
 
ESL One Hamburg 2019 Format
Group Stage

Will be played from October 22-24
Two groups, six teams each
Bo2 round robin
Top two teams advance to the Upper Bracket of the playoffs
3rd and 4th placed teams advance to the Lower Bracket
Bottom two teams from either group are eliminated
Tiebreaker rules apply in order:

Direct points between tied teams
Neustadtl Score (Explanation)
Number of wins overall
Number of wins between tied teams
Time coefficient
Coin toss

Playoffs

First round of the Upper Bracket will be played on October 24th
The rest of the playoffs will be held at the Barclaycard Arena from October 25 to October 27 in front of a live audience
Double Elimination
Except grand finals, All games are played in Bo3 Series
Grand finals are played in a Bo5 Series
ESL One Hamburg 2019 Prize Pool
ESL One Hamburg 2019 boasts a $300,000 prize pool distributed between all 12 teams in the following way:
1st place - $125,000
2nd place - $65,000
3rd place - $35,000
4th place - $20,000
5-6th place - $12,000
7-8th place - $7,500
9-10th place - $5,000
11-12th place - $3,000
ESL One Hamburg 2019
ESL One Hamburg 2019 is set to take place between October 25-27th, as the final 12 teams will battle each other for a $300,000 prize pool. Stay tuned for a chance to watch some of the new rosters at their first LAN of the freshly started DPC season.