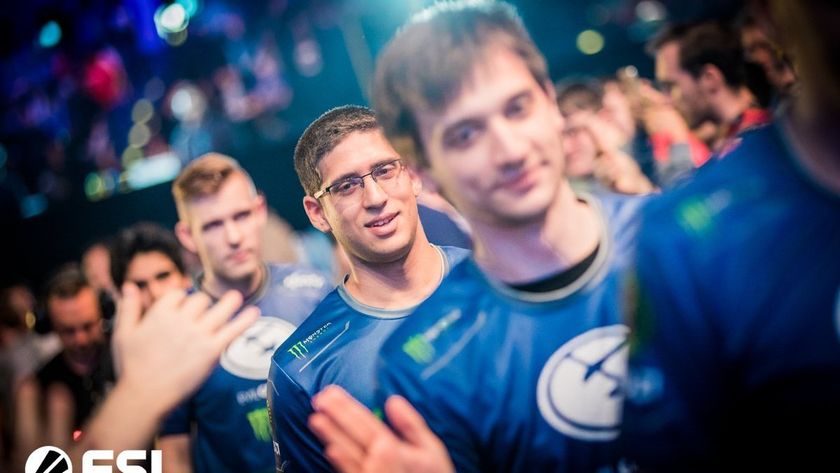 Evil Geniuses first finalist in ESL One Birmingham 2019
Title image curtesy of ESL Dota2
Evil Geniuses powered through in a 2-0 against PSG.LGD, securing their half of the stage in the Grand Final tomorrow.
Things were bound to get heated when the Winners' Final hit off on Playoff Day 2, where Evil Geniuses and PSG.LGD, first and second placer in Group B, clashed against each other. They had bested TNC Predator and Vici Gaming respectively in Upper Bracket semifinals to get to today's matchup.
The series opened with LGD drafting a fight-oriented lineup, including the Dark Willow+Mars combo that seems to have become popular in this event, and playing proactively while EG met the aggression head on with their own Spirit Breaker and Syed Sumail 'SumaiL' Hassan's damage build Leshrac. Team fight outcomes were neck-and-neck until at 33 minutes Artour 'Arteezy' Babaev's excellently timed Rage on Lifestealer turned the fight around and Leshrac grabbed a triple kill. The game went down quickly for LGD after that.
The Chinese boys continued with the assault in the 2nd game. Unfortunately, the change of pace seemed to have put cracks into their flawless formations fans were accustomed to. Winning encounter after encounter due to LGD's uncharacteristic mistakes, EG soon saw Arteezy's Naga Siren getting her core items and dominating the game with her offensive ulti's. Eventually, the NA based team managed to overpower their opponents in 38 minutes, booking their place in the Grand Final which will be happening on 2nd June, 2019, and breaking a curse that had seemed to be following them.
At the end of the series, the ESL One staff also considerately offered Arteezy a solid solution to his cliff problem:
The action resumes today at 18:00 CEST with the Losers' Semifinal between Team Secret and Gambit Esports.
ESL One Birmingham 2019 Format: 
Group stage matches will be played from May 28 - May 30
Two groups of six teams
Round Robin bo2 format
The top two teams in each group will be seeded into the Upper Bracket Semi-Finals
3rd and 4th will play in the Lower Bracket
5th and 6th will be eliminated
Playoffs will feature eight teams
The Arena Days, on May 31 - June 2
Playoffs will be bo3 matchups
bo5 Grand Final
ESL One Birmingham 2019 prizepool
1st place: $125,000
2nd place: $65,000
3rd place: $35,000
4th place: $20,000 - 
5-6th place: $12,000 - ViCi Gaming/TNC Predator
7-8th place: $7,500 - Team Liquid/OG 
9-10th place: $5,000 - NiP/Keen
11-12th place: $3,000 -  Forward Gaming/Alliance
ESL One Birmingham 2019
Twelve teams will be on hand in Birmingham to fight for a slice of the prize pool of $300.000 between May 28th - June 2nd, 2019. Eight teams will be directly invited and four teams will qualify from NA, SEA, China, and EU.