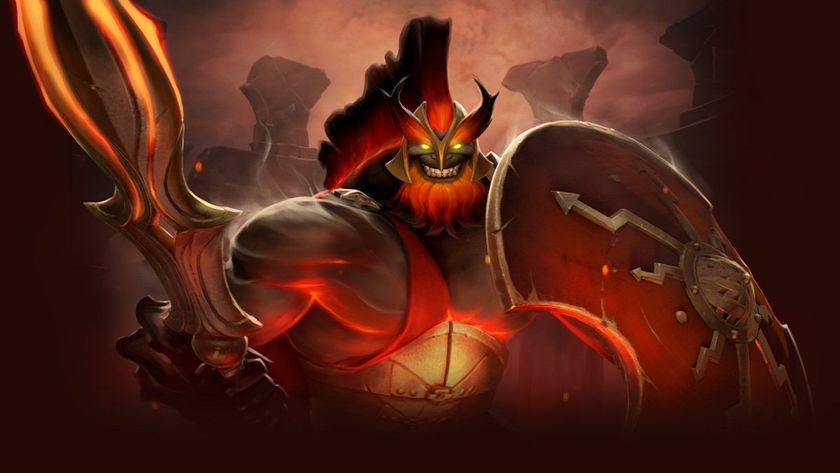 MARS LAN debut at ESL One Birmingham
ESL One Birmingham started yesterday with the group stage and already MARS has made his LAN debut. 
The 7.22 Gameplay Update was just released days prior to the kick off of ESL One Birmingham 2019 group stage. Along with some changes to items and hero skills, MARS was added to Captains Mode and was ready to go to war. 
Although the hero did make a debut in officials at Rampage Series 5 in SEA just hours after the patch dropped and in WePlay's Tug of War, the hero has now seen gameplay at a premier LAN event as well. 
ViCi Gaming picked it up in both of their opening matches, splitting the series with Team Liquid, as Forward Gaming picked it up in their opening match which they lost against TNC. Overall MARS was picked eight times and saw only two wins. 
Group A
So far for Group A, OG is standing at the top of class with a 3:1 record. Almost all of the other teams have gone 2:2 with Forward Gaming rounding out the bottom with a 1:3 record. The group seems evenly balanced with almost all series ending in 1:1 ties between the teams. Heading into the second day all spots are still up for grabs as teams try to avoid the last two slots that will eliminate them before the main event takes place. 
Group B
Group B seems to be a bit more varied as Evil Geniuses are the only team in the event to go undefeated so far with a 4:0 record. They not only swept through Gambit but also overpowered Team Secret both matches in their series. The North American giants are just dominating in opening day and the plays have been on point. 
Team Secret surprisingly struggled in the first day, but to their credit, they did face off against both EG and then PSG.LGD, in which they split their series with the Chinese titans. More concerning is that Alliance is sitting in the bottom slot without a single win to their name. Full series losses to both Gambit and Keen Gaming leave some of the tougher competition for them to face next as they try to climb the rungs up the ladder and out of the last two spots slated for elimination. 
The action resumes today, May 29th at 13:00 CEST with more group stage series for all teams. 
ESL One Birmingham 2019 Groups: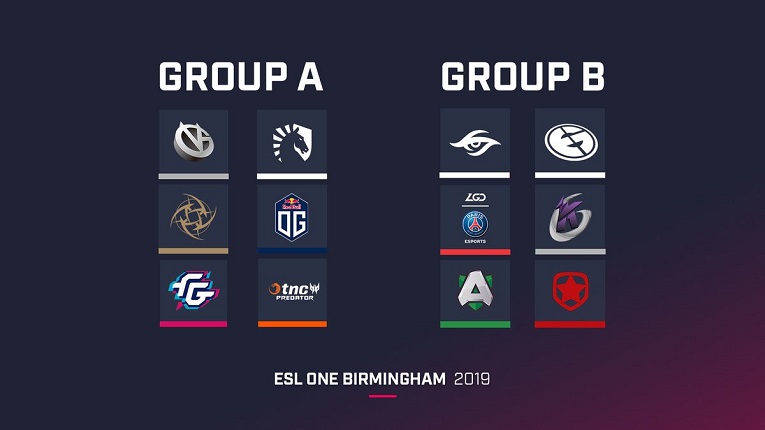 ESL One Birmingham 2019 Format: 
Group stage matches will be played from May 28 - May 30
Two groups of six teams
Round Robin bo2 format
The top two teams in each group will be seeded into the Upper Bracket Semi-Finals
3rd and 4th will play in the Lower Bracket
5th and 6th will be eliminated
Playoffs will feature eight teams
The Arena Days, on May 31 - June 2
Playoffs will be bo3 matchups
bo5 Grand Final
ESL One Birmingham 2019
Twelve teams will be on hand in Birmingham to fight for a slice of the prize pool of $300.000 between May 28th - June 2nd, 2019. Eight teams will be directly invited and four teams will qualify from NA, SEA, China, and EU.