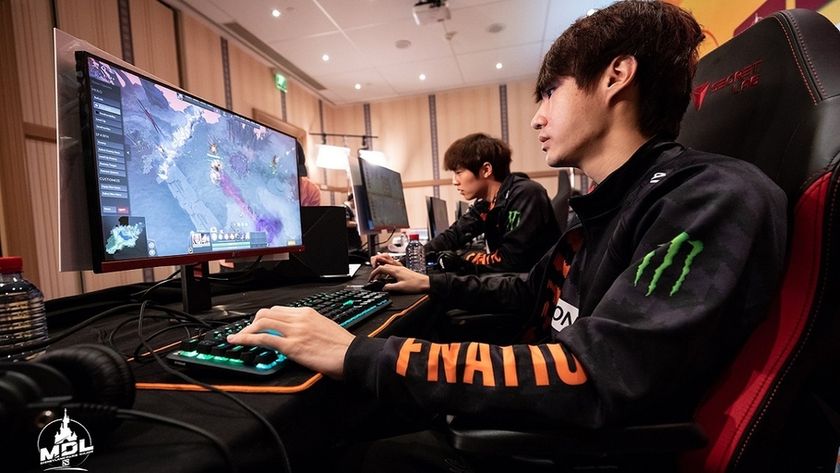 Last two qualifier teams punch their ticket to EPICENTER Major
Title image courtesy of Mars Media
The last two teams to earn a spot at EPICENTER Major via qualifiers have been determined. Only two slots remain for the Starladder Ukraine Minor competitors.
The EPICENTER Major qualifiers have come to an end, granting 14 slots to the participants. SEA and China were the last two regions to finalize their representatives for the last Major of the 2018-2019 DPC season. 
China
The TI9 hosting country had a highly competitive and stacked qualifier. PSG.LGD and RNG took the first two seeds, leaving the lower brackets to sort themselves out. Falling to the lower brackets after a 2:0 sweep by RNG in the winner finals, ViCI Gaming refused to settle for anything less than an appearance at the Major. They quickly went to work on Newbee, who had shown up ready to fight for what felt like the first time all season. Things started out even early in the first game, but then it was Newbee who took control and carved out a small lead for themselves.  It didn't last long for the TI7 runner-up team, as ViCi Gaming seized it back after a devastating team wipe 25 minutes in. It took 49 minutes for ViCi Gaming to seal the deal and victory but it was enough to give them the edge and put Newbee on their back foot. The pressure may have gotten to the former Chinese titans and in just 22 minutes, ViCi Gaming dismantled Newbee for the remaining slot. 
Newbee has not made an appearance in any DPC event so far this season and they will have one shot left as they head into the Starladder Ukraine Minor qualifiers next. 
SEA
Things were hot and heavy in SEA between the teams. Fnatic narrowly missed their chance at a direct ticket to EPICENTER Major from the group stage when TNC Predator came out ahead by one match. Heading to the playoff stage, Fnatic cruised to the grand finals with two consecutive 2:0 series. 
On the other hand, newly formed stack Power of MYSG+AU had surprised fans coming out of left field and finding a place in the playoffs after their commendable group stage performance. They dropped in the first round to the lower brackets after the SEA Minor kings, BOOM ID bested them 2:1 in the first day. Coming into the second, and last day, Power of MYSG+AU survived a grueling marathon of games, playing 11 matches over a 14 hour period of time. They started out the day overpowering Geek Fam 2:1 and then came out on top in their re-match against BOOM ID 2:1 before heading to the grand finals. There they went toe to toe with Fnatic for a full five-game series. It was a call and response between the two teams with each one taking a game in response to a loss. In the end, it was Fnatic that was able to claim the deciding game with a fairly convincing victory after 43 minutes. 
Power of MYSG+AU will need to prove themselves again in the Starladder qualifiers if they have any hopes of seeing a DPC event this year. 
EPICENTER Major teams

 Team Secret 

 Team Liquid

 OG

 Gambit

 Virtus.pro

 PSG.LGD

 RNG 

 ViCI Gaming

 TNC Predator 

 Fnatic

 Forward Gaming

 Evil Geniuses

 paiN Gaming 

 Infamous
Starladder Minor Championship team
Starladder Minor Runner up team
EPICENTER Major
The last DPC event will take place in Moscow, Russia at the VTB Ice Palace June 22-30, with 16 teams competing for the lion's share of the $1,000,000 prize pool. As with all DPC events, there will be no direct invites. All 16 participants will need to qualify, 14 through the closed regional events and two teams via the StarLadder Minor.