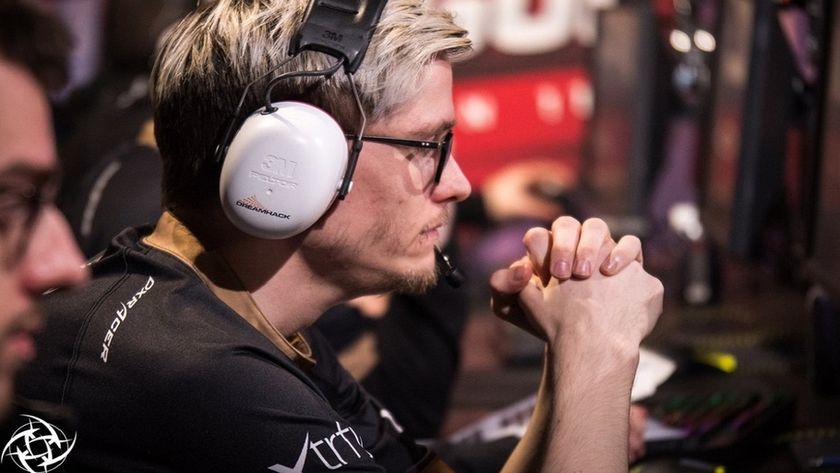 Top 8 teams secured as Chaos and NiP take a tumble at DreamLeague Season 11 Major
Title image courtesy of Ninjas in Pyjamas
Only eight teams are left in the playoffs at DreamLeague Season 11 Stockholm Major as the playoffs inch closer to the finals. 
Ninja in Pyjamas hasn't been looking in their top form this event. Taking a lower bracket seed, they were able to stay alive in the brutal best-of-one elimination series against Forward Gaming but were in tatters against Evil Geniuses today. 
If the first match looked like a sorry state to be in for NiP as they were heavily outplayed by the North American Giants, the second game was even more devastating. In less than 30 minutes NiP was destroyed 30:3. While kill scores don't always tell the whole story, it was clear that EG were running amok all over the Swedish based team and the organization's former captain. 
With EG's swift 2:0 victory and advancement into the top 8, they are now the third team to secure enough points for a TI9 invite. 
The next series showcased an impressive performance by Chaos Esports Club to take down Virtus.pro in an overwhelmingly convincing victory in only 22 minutes. Although VP hasn't been performing at their peak potential, Chaos should be credited with some outstanding improvement and coordination. In a reverse sweep of one dominating match and one very questionable game, VP leveraged their experience and talent to stave off defeat. 
NiP and Chaos both walk away with a 9-12th place finish, $15,000 and 150 DPC points.
The action will resume tomorrow, March 20th at 13:30 CET as Team Secret take on J.Storm followed by Evil Geniuses going head to head with Virtus.pro in the Lower Bracket Round 3 elimination series. 
DreamLeague Season 11 Stockholm Major playoffs format
Playoffs - March 16th - March 24th, 2019

Sixteen teams play in a double-elimination format over eight days, with the final three days being in front of a live crowd.
Eight teams begin in the upper bracket, eight in the lower bracket.
All games except Grand Finals and Lower Bracket Round 1 are Bo3.
Lower Bracket Round 1 are Bo1.
Grand Finals is Bo5.