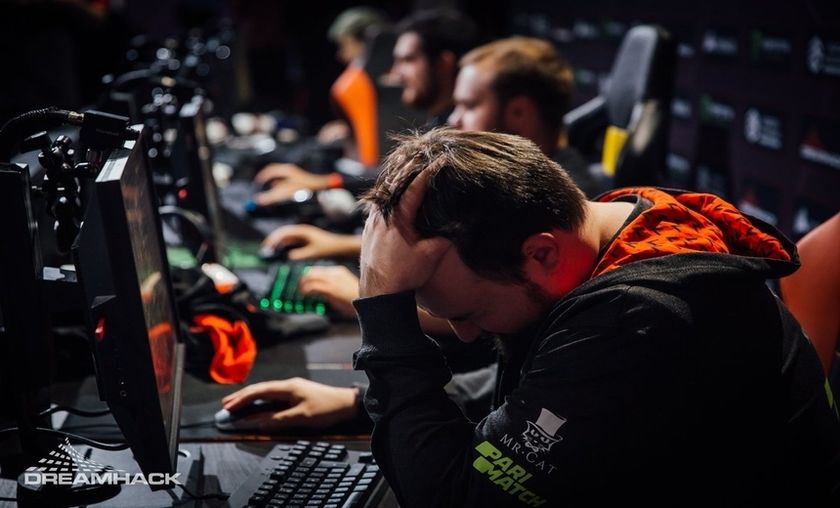 DreamLeague Major playoffs Day 2: Collapse of the juggernauts
Title image courtesy of DreamHack
Today was a highly uncharacteristic day in the DPC season as several traditionally superior teams dropped to the lower bracket or were eliminated entirely.
The day kicked off with a best of one series featuring Forward Gaming and Ninja in Pajamas. Forward struggled to pick up momentum through the group stage and their woes continued into the playoffs. Neta '33' Shapira's Doom was a behemoth. Between Doom, Winter's Curse and Blink Dagger cancels, Saahil 'Universe' Arora's Enigma was unable to contribute much. Forward Gaming was officially eliminated with a 13th-16th placement and 75 DPC points.
Chaos Esports Club provided the finishing touches on a lackluster event for Team Liquid. Liquid bled kills across the map. Despite a significant amount of mobility on Ember Spirt, even Amer 'Miracle-' Al-Barkawi was chased down and terminated from the field of play. Chaos' grasp on the game snowballed in their favor and concluded with a swift beatdown of Team Liquid who were eliminated from DreamLeague Season 11 Major. They too, end with the same rewards as Forward Gaming.
The following series migrated to the upper bracket. Each one came with shocking finishes which offered further appreciation of our beloved game.
Evil Geniuses exploded out of the gate and ran over Keen Gaming who seemed unprepared for the relentless pressure coming after the lane phase. Evil Geniuses may have grabbed an early lead in the series, but Keen Gaming wasn't going to be denied in games two and three. Their hot streak kicked back into gear. Following a victory in a marathon game two, Keen Gaming built upon the momentum. The final nail was punched into the coffin in game three with an absolute rout of Evil Geniuses. Not yet eliminated, Evil Geniuses will need to navigate through the lower bracket to reach the grand finals.
Fnatic appear to be finding their place in the meta and the results indicate just that. The final series of the day between Fnatic and Virtus.pro presented another upset through some eyes. Fnatic has been improving steadily throughout the season. With their victory over Virtus.pro, Fnatic has secured at least a 5th-6th finish and 900 DPC points, the same total they collected at the Chongqing Major. Virtus.pro now face elimination in the lower bracket.
The action is scheduled to resume tomorrow, March 18 at 14:30 CET with a lower bracket series between Mineski and J.Storm.
DreamLeague Season 11 Stockholm Major format
Group Stage - March 14th - March 15th, 2019

Sixteen teams are divided into four groups of four teams each where they play in a GSL double-elimination format.
The top two teams advance to the upper bracket of the playoffs.
The bottom two teams advance to the lower bracket of the playoffs.
All games are Bo3.

Playoffs - March 16th - March 24th, 2019

Sixteen teams play in a double-elimination format over eight days, with the final three days being in front of a live crowd.
Eight teams begin in the upper bracket, eight in the lower bracket.
All games except Grand Finals and Lower Bracket Round 1 are Bo3.
Lower Bracket Round 1 are Bo1.
Grand Finals is Bo5.