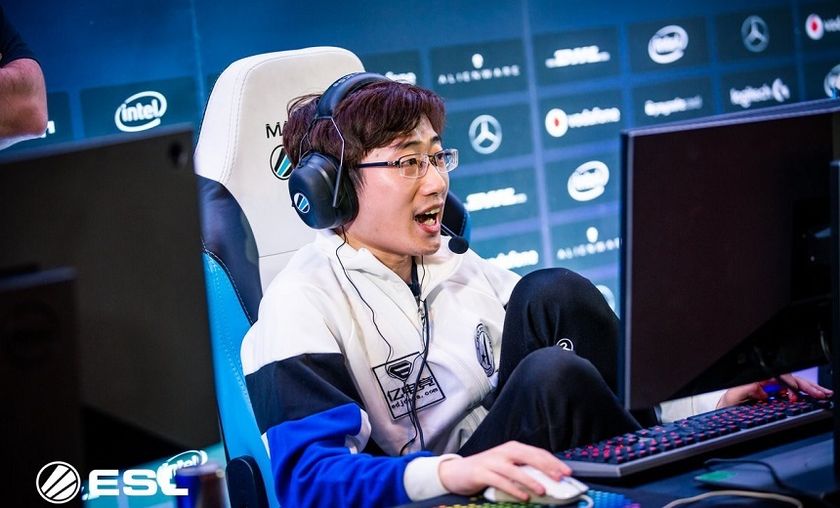 China on top in groups at ESL One Hamburg 2018

Photo courtesy of ESL
The first day of groups at ESL One Hamburg 2018 was fantastic for China as both ViCi Gaming and Team Aster topped their groups with an undefeated record. 
ESL One Hamburg 2018 group stage has just begun but China has already shown up flexing their muscles and claiming to be real contenders for the championship title. 
Group A
Team
M
W
D
L
P

5
3
2
0
11

5
3
2
0
11

5
0
5
0
5

5
1
2
2
5

5
0
3
2
3

5
0
2
3
2
Matches and results
Vici Gaming came out on top, undefeated as they were able to sweep through paiN Gaming and then Alliance. Although Alliance had a slight lead in their first game against the Chinese team, they were not able to hold on to it and VG waited patiently to seize their chance when it came. Despite starting off with a crushing 2:0 loss, the South American team didn't let that get their spirits down and paiN Gaming rolled over Evil Geniuses with ease in the first match of their series. EG was able to even out the round which meant paiN was thrust into the bottom of the groups, tied with both Alliance and Mineski who showed struggles early on. 
Group B
Team
M
W
D
L
P

5
4
1
0
13

5
4
0
1
12

5
1
3
1
6

5
1
2
2
5

5
1
1
3
4

5
0
1
4
1
Matches and results
Team Aster is making their mark quickly in the pro scene. Not only did they manage to go undefeated in the first day, but they swept through the defending champions and CIS juggernauts, Virtus.pro 2:0. The first match was filled with excitement, thrills and back and forth action lasting almost one hour, while the second match was considerably one-sided and looked more like a cakewalk for Team Aster. compLexity Gaming who is finally playing with their full intended lineup is looking solid and playing well, while Forward Gaming is struggling with their standin and last-minute replacement team EVOS Esports is trying to keep their head above water. 
There are two more days left of the group stage and two teams from each group will be eliminated by the end of it. The action resumes today at 12:00 CEST with Group A matches. 
ESL One Hamburg 2018 will have an expanded format featuring round robin groups and double elimination playoff brackets.
 
Date: Oct 23th - Oct 28th
Participating teams: 12 teams

Group-stage Format: 
Teams will be divided into two groups
Round robin two-game series
Top two teams each group will advance to playoffs Upper-Bracket
Bottom two teams each group will be eliminated

Main event format: 
Double elimination bracket
All matches are 'Bo3' 
Grand-final match will be 'Bo5'