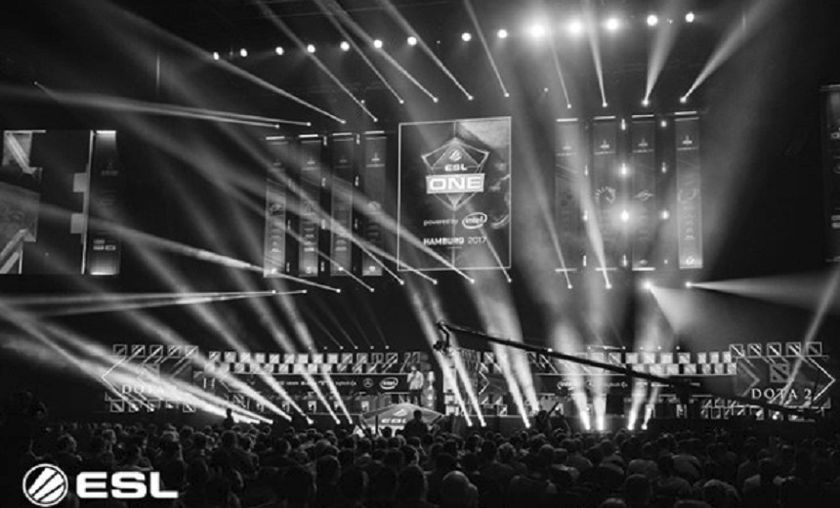 ESL One Hamburg 2018 format details

Photo courtesy of ESL
Addressing areas of concern from the players and community, ESL One Hamburg 2018 will have
an expanded format featuring round robin groups and double elimination playoff brackets.
In May, ESL had announced their first post TI event to take place October 23-28th in Hamburg Germany, after they organized some great big events in the DPC 2017-2018 — ESL One Bermingham 2018, ESL One Katowice 2018.
There were some complaints here and there about the event formats, including ESL One Hamburg 2017.  It was an important first Major of the Pro Circuit 2017 yet it felt like it was a minor in terms of the number of participating teams and overall format.
After a season of backlash, the tournament organizers decided to come back in the next season keeping with the community's suggestions and complaints in mind to announce the new ESL One Hamburg 2018 —allowing more teams to participate, more matches to play and more days of Dota 2 to watch on the main stage.
Even though the tournament will not be part of the DPC 2018-2019, it is still an important event for the teams to participate in and get their strategies and ideas tested two weeks before the very first post TI Major in early November.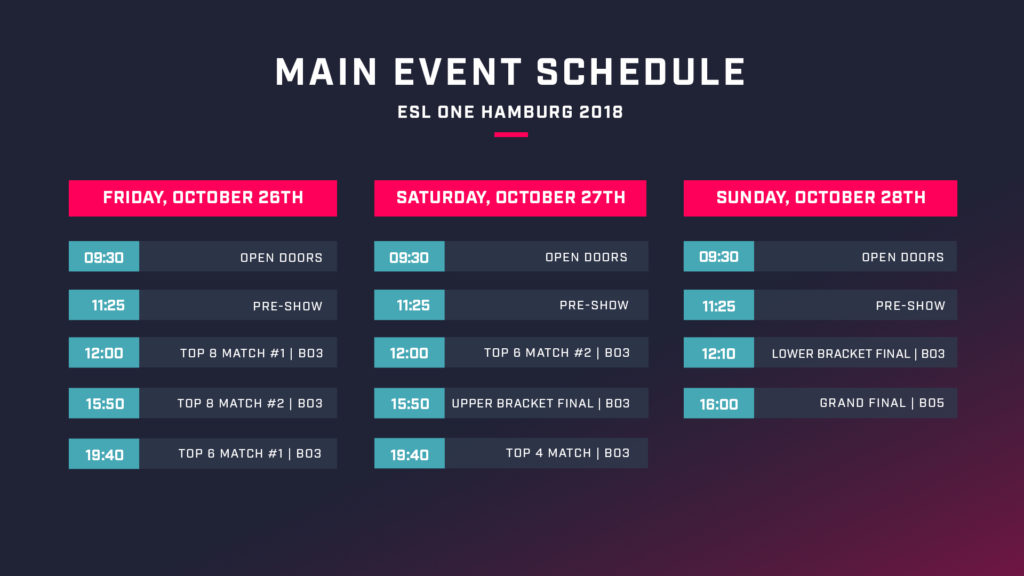 ESL One Hamburg Info: 
Date: Oct 23th - Oct 28th
Participated teams: 12 teams

Group-stage Format: 
Teams will be divided into two groups
Round robin Bo2 matches 
Top two teams each group will advance to playoffs Upper-Bracket
Bottom two teams each group will advance to playoffs Lower-Bracket

Main event format: 
Double Elimination Bracket
All matches are Bo3' 
Grand-final match will be 'Bo5'