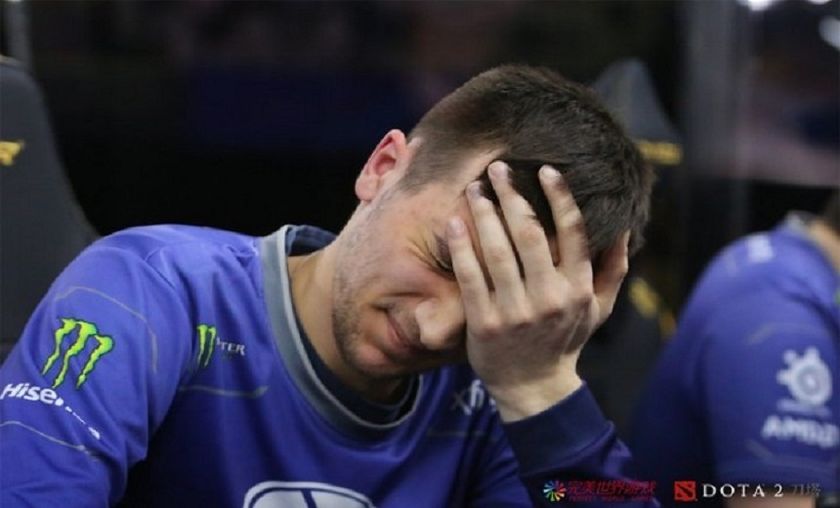 VP and EG overthrown; Four teams head to deadly lower brackets at DAC2018

Photo courtesy of PerfectWorld
Four teams were knocked into the brutal best-of-one lower brackets tomorrow to fight for survival in DAC 2018. 
It was another clean and tidy day of Dota 2 at DAC 2018 with all of the upper bracket series ending in mostly 2:0 sweeps across the board. Evil Geniuses, Virtus.pro, OpTic Gaming, and TNC Predator were dropped to the first round of the lower brackets to compete in the unforgiving best-of-one elimination series starting tomorrow. 
The day got underway with an exciting and somewhat surprising start as LGD Gaming ran over Evil Geniuses. What looked to belong to Evil Geniuses, quickly gave way to LGD Gaming after a devastating 0 man black hole by EG was exploited and capitalized on by LGD to turn the match. The second round was exciting and back and forth with LGD coming out ahead by the end to take the series. 
Team Liquid came out swinging against the so far undefeated CIS titans —slamming the brakes on VPs unstoppable streak. In two impressive matches, the Europeans showed no mercy and knocked them into the lower brackets. Virtus.pro's loss will pit them against their kryptonite —Evil Geniuses. Although the 'curse' was broken already, fans are eager to see how things will unfold and if VP can withstand them once again. 
OpTic Gaming looked to take on Mineski but the SEA kings unleashed an all-out assault on the North Americans. The first game was easily in the bag for Mineski, but as much as it looked like a walk in the park, the second match was an ugly and brutal onslaught of aggression. Mineski absolutely shellacked OpTic with a 28:2 score in only 25 minutes. 
TNC Predator was on point in the first matchup against Vici Gaming. They dominated the entire game from start to finish and looked like they would take an easy 2:0 from the Chinese team. VG wasn't that easy to roll over twice though and they lashed back in the second game with incredible team fights to take the match and push the series to a third deciding game —the first in the main event so far. The last game was a hard-fought battle for the upper hand in the brackets. ViCi Gaming made an incredible comeback at the very end just to make their victory that much more exciting to end out the best series of the day. 
Upper Bracket
Round 2 - Best of 3
Round 3 - Best of 3
Lower Bracket
Final
The lower brackets will kick off tomorrow at 10:00 local time/04:00 CEST with the elimination series between Virtus.pro and Evil Geniuses.