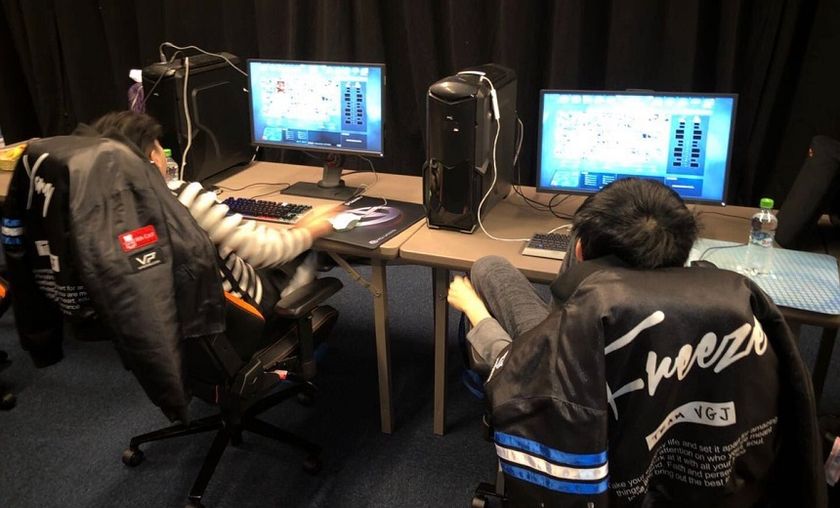 VGJ.Thunder and EG upsets to head to PGL Bucharest playoffs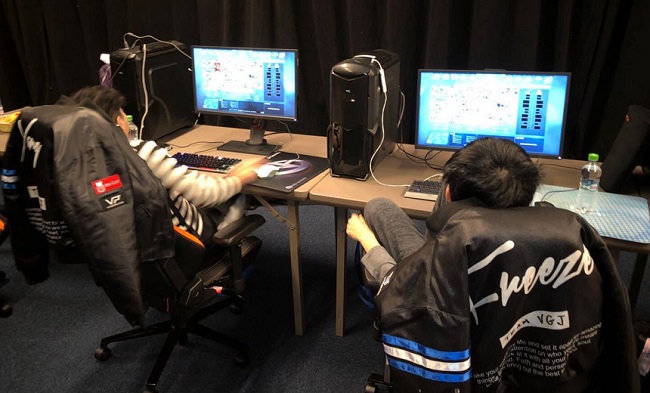 VGJ.Thunder and Evil Geniuses are the first teams to secure a spot in the PGL Bucharest Major playoffs. 
Undefeated and with the three necessary wins in the Swiss style group stage format, VGJ.Thunder and Evil Geniuses shocked fans around the world as the first two teams to secure their place in the PGL Bucharest playoffs. 
TnC vs VGJ.Thunder
Bans
* This player was a stand-in for this match
VGJ.Thunder have arrived in Romania in top form and impressed fans and opponents. After first taking down ViCi Gaming in the first round, they then trampled on Team Secret in the second round. In the third round, VGJ.Thunder was on the edge of losing their streak as they faced off against TNC in a very hard fought and possibly one of the most exciting games of the event so far. 
Heading against a split push by Naga Siren and Juggernaut, VGJ.Thunder was starting to get chocked out. Holding their ground strong, the Chinese team refused to give up, continuously repelling the siege in their base by TnC who was mover than 20k gold ahead. As the time ticked away, TnC went into the Roshan pit around 50 minutes in and with a hail mary play, VGJ.Thunder moved in to contest it. An incredibly favorable fight then turned into a string of positive events with VGJ.Thunder gaining momentum and strength. A clutch play involving a lotus orb and gyrocopter really turned things around as VGJ.Thunder continued to fight their way in the last 20-25 minutes of the match and turned the game on its head. An astounding 20k comeback was realized by perseverance, quick reflexes and level-headed decision making under pressure. 
VGJ.Thunder secured their place in the playoffs and TnC will move into the high group with a 2:1 record for another one (or two) rounds of best-of-one series. 
Evil Geniuses vs Newbee
Bans
* This player was a stand-in for this match
Evil Geniuses started their journey taking down the Brazilian neighbors, PaiN Gaming. They then upset Team Liquid with a very solid performance before setting their sights on Newbee. 
An incredibly quick paced game with Evil Geniuses setting the tempo and controlling the map was a stark contrast to the previous high group series between VGJ.Thunder and TnC. Newbee never really seemed to be able to find their footing and in only 23 minutes the Chinese titans didn't believe they could do much against the EG lineup and tapped out. 
EG can relax now as they secured their place in the playoffs and Newbee will move into the high group with a 2:1 record hoping to keep this as their only loss in the group stage. 
Remaining PGL Bucharest Major Group Stage Format:
 
Third round
Division into 3 groups:
Teams with a score of 2:0 ("high")
Teams with a score of 1:1 ("mid")
Teams with a score of 0:2 ("low")
Each team is drawn an opponent they have not played yet from their group
Winners of the high group advance to playoffs
Losers of the low group are eliminated
Fourth round
Division into 2 groups:
Teams with a score of 2:1 ("high")
Teams with a score of 1:2 ("low")
Each team is drawn an opponent they have not played yet from their group
Winners of the high group advance to playoffs
Losers of the low group are eliminated
Fifth round
Each team is drawn an opponent they have not played yet from their group
Winners advance to playoffs
Losers are eliminated