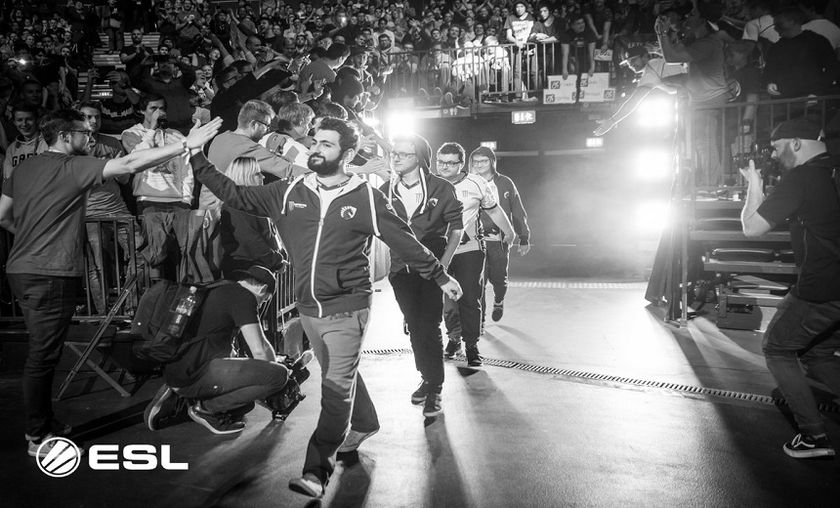 Team Liquid is the final team to secure a spot in the playoffs at ESL One Hamburg
Team Liquid have secured themselves another playoff run after defeating Keen Gaming at ESL One Hamburg
Team Liquid came into the last series of the night off a tumble and potentially massive setback at the hands of Virtus.Pro yesterday. Keen Gaming were riding high on the momentum and success of their spectacular performance that knocked out SG e-sports earlier today. The Chinese team had come in as of the underdogs of the event, now forced to take on the tournament favorites. A task that would involve usurping the TI7 championship team and the winner of the first minor of the new Pro Circuit Major/Minor season.
No less than impressive, Keen Gaming will walk away with $40,000 for their 5/6th final placement. Team Liquid have secured a place in the playoffs, another top 4 finish, a minimum of 150 qualifying points to add to their current 150 points and at least a cool $90,000 prize.
Group B elimination series
Keen 0:2 Team Liquid
Game One:

Bans
* This player was a stand-in for this match
With a nothing to lose mindset, Keen Gaming started out the first game of the series with much aggression. Team Liquid were quick to punish the Chinese team for over extending or any sort of misplay. Keen Gaming weren't ones to be pushed around though and held their ground with some spectacular kills and plays to keep Liquid on their toes. Running the European mix all over the map, Keen used their mobility to their advantage but after 65 minutes it just wasn't enough to stave off defeat.
Game Two:

Bans
* This player was a stand-in for this match
Another strong and impressive start by Keen Gaming showed how the underdog team should not be counted out so early. The Chinese team did a great job keeping things relatively even between the two, but things started to fall apart for them much quicker than the previous game. Despite being behind in gold and on the edge of elimination, KG were able to find the kills needed on Team Liquid to continue to be a thorn in their side. In only half the time, Liquid took the victory with incredible plays and move onto the semi finals.
ESL One Hamburg 2017 schedule Day 4
October 29
12:00 CEST Semi Finals Virtus.Pro vs Newbee
15:30 CEST Semi Finals Team Secret vs Team Liquid
19:30 CEST Grand Finals
Round 1 - Best of 3
Round 2 - Best of 3