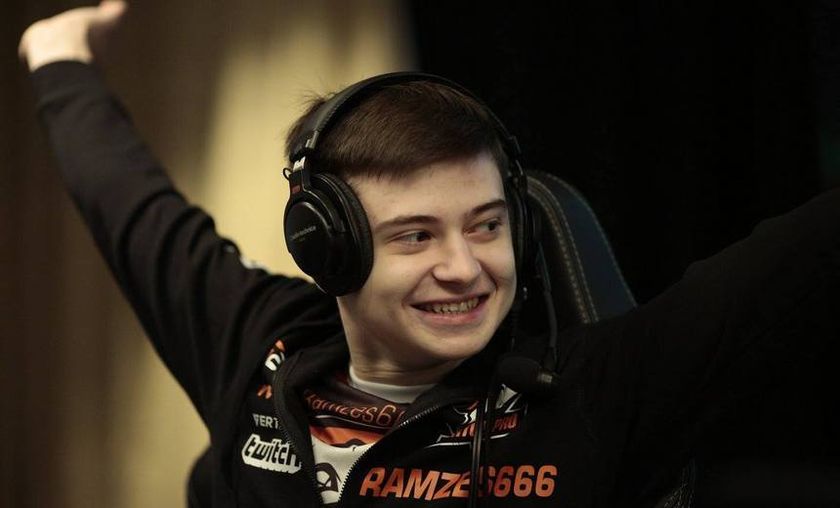 Virtus Pro and Team Secret claim the top seeds for The Kiev Major main event

picture courtesy of PGL 
The Kiev Major's Day two got under way with round three of the Swiss-style format. After some fantastic results and games from day one, the foundation was set for day two to be amazing.
The teams were split into three groups after round two, a top, mid and low bracket, and each of these brackets saw their fair share of action. The mid bracket game with Digital Chaos going head-to-head with Team Liquid ended up going to a game 3 and this game saw two achievements come out.
Firstly: Mason "Mason" Venne, playing the Spectre for DC, was able to claim a top 5 spot for damage dealt in a single game at a Valve event – with 80,000 damage thrown out by him alone.

The next was Abed "ABED" Yosup, playing the Ember Spirit for DC, who became only the fifth player ever to record more than 40 assists in a single game at a Valve Event.

The rest of the games saw some amazing Dota 2 action with lots of hour long matches and leads being turned around. Here's the breakdown of how things went.
HIGH BRACKET
TNC came out fighting on Day two, but unfortunately for them, going up against Virtus Pro was a lot tougher than it seemed. After an extremely long first game, VP managed to secure victory. And the next game was just a formality for the Russians as they annihilated TNC.
The win for VP was aligned perfectly with a big celebration for Roman "RAMZES666" Kushnarev as he turned 18 years old today.
With Invictus Gaming and Team Secret looking to continue on their respective high points from yesterday, they went head to head. After both teams were unbeaten before this match-up, this series definitely separated them and showed some flaws in the iG pick phase. Team Secret managed to completely dismantle everything that iG showed in their wins and took them down 2-0.
Team Secret and Virtus Pro claimed the top seed spots going into the main event, meaning that they will get a break from the rest of the games today. While iG and TNC will move on to the next round.
MID BRACKET
Evil Geniuses got themselves off to a perfect start on day 2, ripping through Newbee in a clean 2-0 sweep. With Artour "Arteezy" Babaev on a Troll Warlord followed by a Slark; he, along with his team behind him, cleaned up Newbee in just over a combined 90 minutes over two games.
Thunderbirds broke the clean sweep train that had been seen most of the day with a slight wobble as they dropped a single game in their 2-1 victory over Vici Gaming J. And the same was seen as OG almost lost out to Team Random in their match-up. Luckily for OG they managed to pull themselves together late in game 3 of the series and secure a 2-1 win.
The final match up of round three and the last match of the mid bracket would see Digital Chaos going up against Team Liquid. Both teams played amazingly but in the end it was DC, who held out in a 73 minute game three of the series, to beat Liquid 2-1.
LOW BRACKET
Mousesports found a rather easy morning for themselves too as they managed to 2-0 Invictus Gaming.Vitality. The ex-Ad Finem boys had no problem with iG.V as Giorgos "SsaSpartan" Giannokopoulos made some absolutely fantastic plays with a Pudge to help secure their win. Team Faceless also found a relatively unhindered path for themselves as they beat SG E-sports 2-0 in their lower bracket match-up. Moving into round four both Mouz and Faceless will still find themselves in the lower bracket, even after their wins.
This means that both SG-Esports and iGV will be the lowest seeds for the play-offs and we know that they will be facing off against Team Secret and Virtus Pro, respectively, in the main event.
Round four will begin shortly and will see iG, TNC, EG, Thunderbirds, OG and DC taking a spot in the high bracket. The low bracket will be made up of Mouz, Faceless, Team Random, VGJ, Newbee and Team Liquid. There is a lot more Dota 2 action coming your way today from Day two at the Kiev Major – so stay tuned for round four.