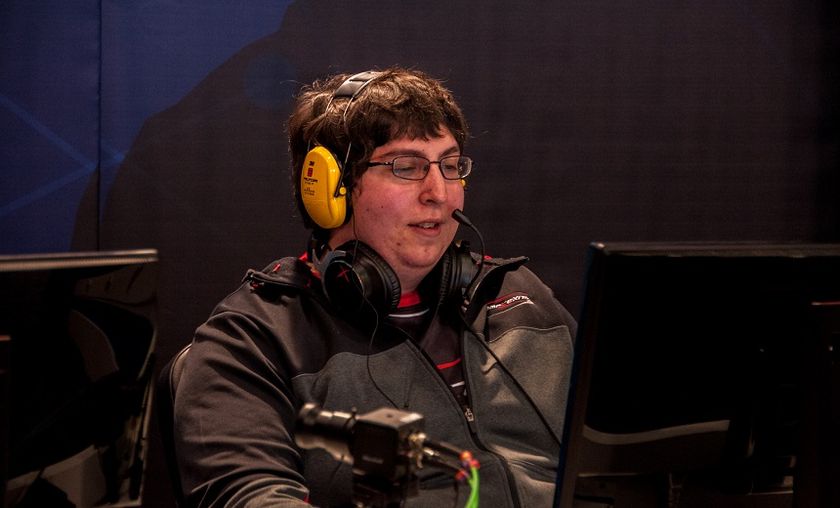 ESL One Manila: CompLexity sweeps E.Wolves
Winning their best-of-five against Elite Wolves without dropping a game in the finals of the ESL One Manila American qualifiers, CompLexity has earned themselves a ticket to the ESL One Manila LAN event.
CompLexity Gaming has booked themselves a flight to Manila, Philippines after they 3-0'ed Elite Wolves in the finals of the American qualifiers, achieving the feat in under 90 minutes. With this victory, coL has secured themselves a part of the $250,000 prize pool and a spot in the ESL One Manila LAN finals which will be taking place at the Mall of Asia Arena in Manila on the 23rd and 24th of April.
CompLexity will be joining seven other teams at the event. Of these seven, only three have been decided, they are EHOME, Liquid and Secret. The next team invited will be from the EU region and is set to be decided by a best-of-five between Na'Vi and Empire, the game will take place at 18:00 CET today.
Game one:
Bans
* This player was a stand-in for this match
Game one was rough for the South American squad E.Wolves as they were mercilessly crushed in 12 minutes and 32 seconds. Running an aggressive tri-lane with Venge, Undying and Chen, coL was able to shut down and kill E.Wolves's support and carry heroes multiple times. With three heroes under-leveled and under-farmed, E.Wolves eventually fell to the pushing power of coL's Chen and Nature's Prophet.
Game two:
Bans
* This player was a stand-in for this match
Yet another rough game for E.Wolves as they were killed and ganked from minute zero. Consistently having to fear coL's Bounty Hunter and Spirit Breaker, E.Wolves's cores were unable to farm well and when they were forced to start five manning in fears of getting picked off, they suffered heavy losses in nearly every single engagement and lost the game. 
Game three:
Bans
* This player was a stand-in for this match
Taking a page out of coL's book for game three, E.Wolves drafted a Chen and Natures Prophet to secure some early towers and a strong laning stage. All was going well for them but E.Wolves was caught off-guard by coL's Broodmother who secured multiple towers and solo kills. In order to stop the spider menace, E.Wolves stopped their pushing efforts and redirected efforts to Brood. This did not work out well for them as coL's other heroes were given space to farm and take towers, eventually winning by overpowering E.Wolves.