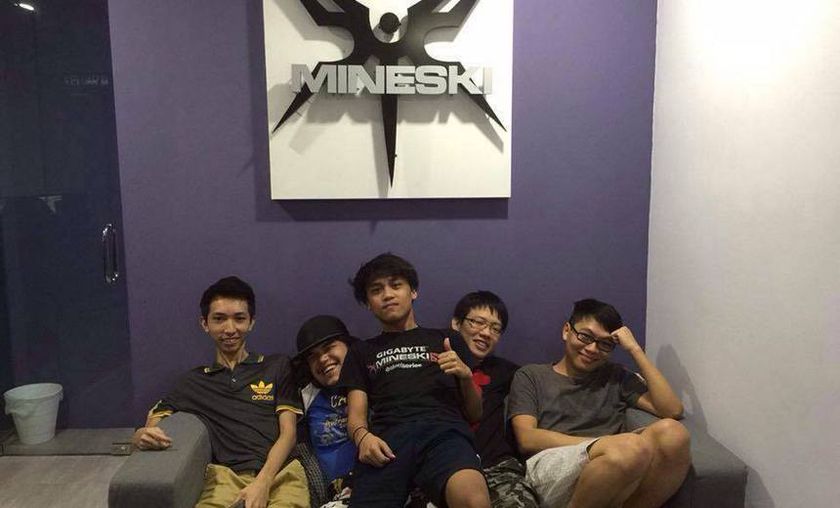 Mineski-X compelled by Valve to replace their mid player
Valve shows mercy for Mineski-X and will allow them to keep their spot in the regional qualifiers despite playing with one player who is life banned from Valve-related events.
After Team Redemption got disqualified in the first session of SEA open qualifiers, the winners of the round, Mineski-X were told today that they need to replace Mark Anthony "Jacko" Soriano if they want to keep their regional qualifiers spot.
In a recent Facebook post Mineski-X announced the ex 5eva player Adrian "Ysaera" Wui as a replacement for Jako.
"
We would like to announce the replacement for our Mid player Mark Anthony "Jacko" Soriano due to the rules set by Valve. Adrian "Ysaera" Wui will be joining us for the upcoming Major Regional Qualifiers. We will try our best in the qualifiers and give our best!
We hope Jacko stay strong and we will try our best to help him in the future." - Mineski-X
Along with other 15 SEA players, Jacko is on a life time ban list from Valve events due to their implication in the two huge match fixing scandal that cursed the SEA scene back in 2014.
In October 2014 Mineski conducted an investigation on their own team and MSI Evogt in which eight players admitted they were involved in a match fixing scheme where teams intentionally drafted poorly for a potential $900 in betting earnings. As a result all players received a life time ban from Valve's events.
List of player involved in Mineski-MSI Evogt scandal:
Mark Anthony "Jacko" Soriano - Mineski

Richard "Paseo" Minowa - Mineski

Joven "jvn" Pancho - Mineski

Patrick "JyC" Pascua - MSI Evogt

Denver "yNd" Miranda - MSI Evogt

  Mark "Byb" Gavin - MSI Evogt

Carlo "Chin" Rivera - MSI Evogt

  Jo "Jotan" Tan - MSI Evogt
Just a few days after this incident Arrow Gaming was caught betting against themselves in a series versus Can't say Wips and all the five players got also lifetime banned.
Arrow Gaming/ Team Redemption banned players:
Coh "MoZuN" ChooJian

Chiok "xiangzai" Soon Siang

Kok "ddz" Liong

Kelvin "MaTteRu" Chong

Fua "Lance.my" Hstien Wan
Three more players from Vietnam, former Aces Gaming are also on the Valve lifetime ban list:
  Duc Trung "Kua" Nyugen

Viet Thanh "Misa" Nguyen

  Trunk Hieu "Sph" Nyugen
source: Mineski - X Facebook Page