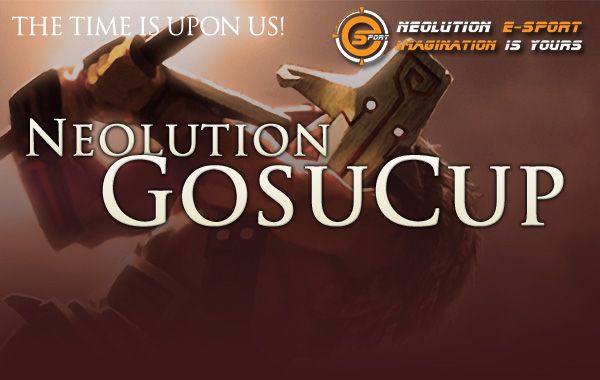 CONTEST: Predict kills, win products
Neolution GosuCup is rolling out this weekend, and not only teams have a shot at competing for prizes. Predict the total amount of kills during Day 2 and you may win products from Neolution.
The format of Neolution GosuCup is slightly altered from previous GosuCups. On Day 1, up to 256 teams play through the single elimination rounds until only four teams remain. On Day 2, these four teams will then compete in the final double elimination bracket. Matches are best-of-one except the grand final which is best-of-three with no game advantage, resulting in minimum seven games and a maximum of eight games in total. These seven to eight matches will obviously contain a number of kills.
How to compete
To compete and trying your luck out in winning the keyboard or headset from Neolution, post your prediction for the total summary of kills of Day 2 in the comments below.
1st prize - Neolution Titan Full Mechanical keyboard - product page
2nd prize - Neolution Super Sonix X headset - product page
Upper Bracket
Round 1 - Best of 1
Round 2 - Best of 1
Lower Bracket
Round 1 - Best of 1
Round 2 - Best of 1
Final
You will be able to follow the games of Neolution GosuCup Day 2 on Sheever's stream, from 4pm SGT on Sunday (10am CEST). Naturally, you can try to affect the kills by registering to play the tournament and reaching top four yourself. To read more about the tournament details, check out the announcement news.

More Information: GosuCup Asia