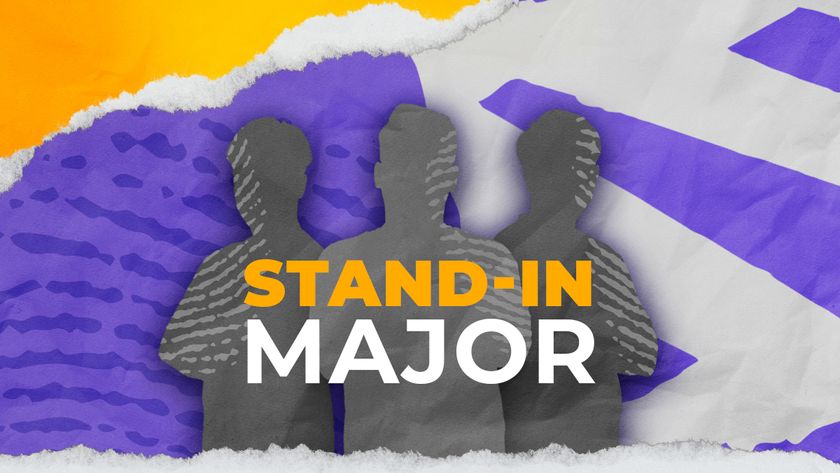 PGL Arlington Major 2022; AKA Stand-in Major
The last Major of the Dota 2 DPC 2021-22 Season is just days away and the last eight teams to lock in an invite to TI will be determined. But is it fair for all?
The PGL Dota 2 Major Arlington 2022 is the first Major to be held in NA since the Boston Major in 2016. It is a momentous occasion for the region and local fans and players are rejoicing. 
The region was in desperate need of boosting. And perhaps Valve took note and developed a (very) elaborate plan to make NA great again. 
With teams only arriving in Texas in the next day or so (some teams coming in from SEA and CN will arrive on the 3rd), it really does seem like it is giving the home turf advantage to North American teams. 
These teams will have barely any time to practice, let alone adjust to jet lag and get situated. 
But that's not the only advantage that NA teams are getting. 
The  Arlington Stand-in Major 2022 will see six teams playing with adjusted rosters due to visa issues. It would have been seven but Xtreme Gaming decided to withdraw after encountering visa issues and other potential logistical problems.
We are regretful to inform all of you that despite our efforts and attempts, Lou's "three-signature" (permit to leave the country) was rejected. 

After a long internal discussion with the team, and considering the DPC points format as well as the trouble of returning to China during the pandemic, we finally decided to forfeit our slot at the Major. We have decided to stay in China to focus on preparing for the TI pre-selection instead.

We apologize for not being able to showcase our team's playstyle on the Major's international stage, and we hate to disappoint the fans and friends who have been looking forward to our performance

Thank you for your continuous support. We will concentrate and strive to deliver a satisfactory performance in the upcoming competitions - Xtreme Gaming
Last year there was a similar situation with ONE Esports Singapore Major. Five teams were compromised because of last-minute changes in their rosters due to complications from COVID. 
But the other six teams that are in need of stand-ins think it is worth the effort and risk with The International invites on the line.
Only four teams have secured their TI invite —Thunder Awaken, PSG.LGD, TSM.FTX, and OG. And TSM.FX isn't even going. That means every victory is crucial and things are going to be really intense for 14 other teams that are participating.
And having a stand-in won't make it any easier. Playing with stand-ins is rarely preferred, often is a headache, and always is tricky to navigate through. 
In fact, poor Fnatic is looking at only arriving in Texas with two of their original players. 
Rumors are that the three players will come from TSM.FX, which at least allows there to be some synergy and TI-bound caliber players to assist. But will it be enough or work out for them?
 Teams bound for PGL Arlington Major with stand-ins
Having one (let alone three) stand-ins can really complicate or even unravel an already developed rapport and synergy within a team. And this doesn't even account for the adjustments in hero selection, playstyle, comfort levels, and mechanical skill. 
Even aside from a player, the impact and influence of a coach can be just as crucial. Aside from OG whose coach can not attend either, beastcoast's coach can not attend due to visa issues. The Peruvean team will be bringing in a former Infamous player for "an extra pair of eyes". beastcoast is sitting in 5th place ranking currently and should be able to secure their spot under most outcomes.
For such an important event, to see so many teams competing in less than optimal circumstances is disheartening. If any of these teams with a stand-in miss the mark it will be devastating. 
But then again, one team's disadvantage might be the advantage that allows another team the chance to progress and lock in their ticket. 
And I guess 'it just be like that' sometimes. 
Even with all of the tactical advantages to make NA Dota 2 great again, most people are hedging on seeing China take home the trophy. 
Sorry NA.... it might take more than this to see NA at the top again.
PGL Dota 2 Arlington Major 2022
The PGL Arlington Major 2022 will take place between August 4 and 14 with a total of 17 teams fighting for a share of the $500,000 prize pool and the last shot at securing the much-needed Dota Pro Circuit points to lock themselves a spot at The International 2022.