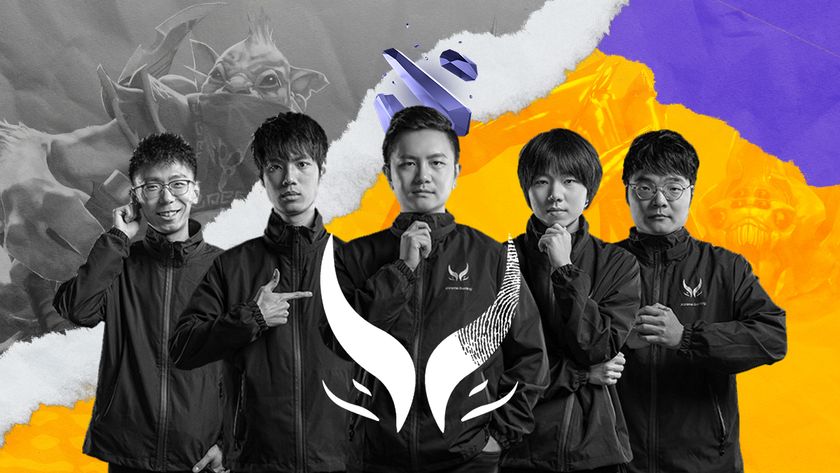 Xtreme Gaming withdraw from PGL Arlington Major
Visa issues strike hard for some of the teams qualified for the PGL Arlington Major.
Xtreme Gaming are one of the four Chinese teams that should have attended the Major in the US, but according to a post made on their official Weibo page this morning, the team decided to withdraw after encountering visa issues and other potential logistical problems.
With just a week to go until the Major, Lou "lou" Zhen, the team's carry player failed to receive the permit to leave the country, "despite all the efforts and attempts,"  the organization announced.
Xtreme Gaming are well outside of the top 12 in the Dota Pro Circuit rankings, which means that they would have needed a top 3 finish in Arlington to secure themselves a spot at The International 11 based on DPC points. Therefore, the team decided to not take any risks by travelling during a pandemic.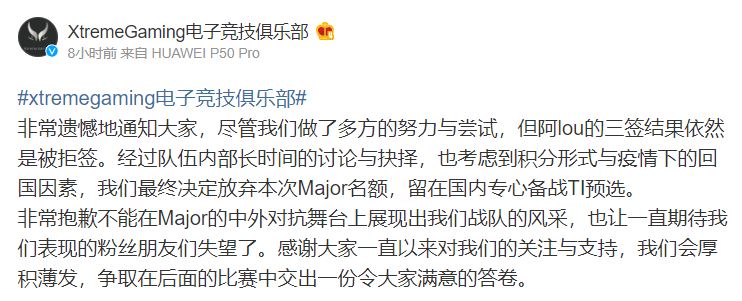 Xtreme Gaming's announcement translates:
We are regretful to inform all of you that despite our efforts and attempts, Lou's "three-signature" (permit to leave the country) was rejected. 

After a long internal discussion with the team, and considering the DPC points format as well as the trouble of returning to China during the pandemic, we finally decided to forfeit our slot at the Major. We have decided to stay in China to focus on preparing for the TI pre-selection instead.

We apologize for not being able to showcase our team's playstyle on the Major's international stage, and we hate to disappoint the fans and friends who have been looking forward to our performance

Thank you for your continuous support. We will concentrate and strive to deliver a satisfactory performance in the upcoming competitions.
PGL, the tournament organizer for the Arlington Major, has also issued an official statement regarding the team line-up situation after Xtreme Gaming withdrew and announced that no other team will take their spot. 
A similar situation occurred at the previous Major as well, when the Eastern Europe representatives, Mind Games, couldn't arrive in Stockholm in time for the group stage matches. The tournament format remained the same, and only one team was eliminated from the group where Mind Games were seeded.
PGL Arlington Major is set to begin on the 4th of August with now 17 teams instead of 18 and no updates regarding the group stage split have been released as of yet.