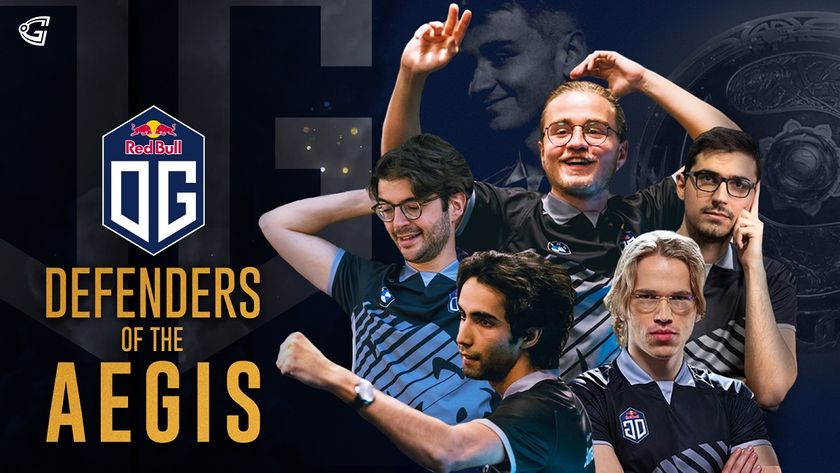 OG; Defenders of the Aegis
OG will head to Bucharest, Romania to defend their TI title yet again. There's no room for haters since they've been down this road twice before — successfully.
OG and the Aegis of Champions. Name a more iconic duo, we'll wait. 
OG knows what it takes to create winning teams —TI winning teams to be more precise. Through the years they have won back-to-back International championship titles and before that had already cemented their place in Dota 2 history seizing multiple Dota Major Championship titles as well as claiming consecutive Major victories and defending a Major title as returning champions.
It's not a stretch to say that this team knows how to produce championship players. 
But even more so, this is a team that defies the odds and has extensive experience of performing under pressure. The roads to their TI titles have never come easy, in fact, they have been riddled with challenges and obstacles that have oftentimes appeared insurmountable. 
But somehow, they always pull through. 
Perhaps it is because sunflowers bloom in the summer. They bloom for a period of 8-12 weeks with some beginning as early as July and others finishing as late as October — just in time for The International. 
Just take a quick look!
OG's Road to The International 2018 Championship Title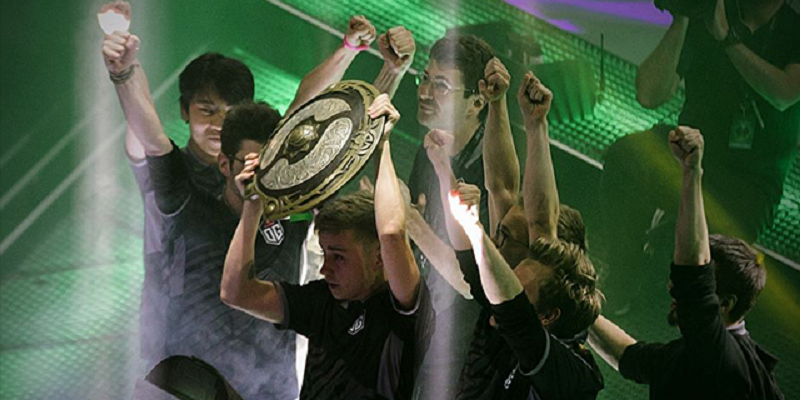 The big shock from OG is not that they advanced to The International 2018, but who they did it with on the roster.
At the end of the season, OG took it in the teeth after the departure of Tal "Fly" Aizik and Gustav "s4" Magnusson. They were forced to replace the duo in somewhat of a rush as TI8 qualifiers were approaching. In steps Anathan "ana" Pham and Topias "Topson" Taavitsainen to contest for Europe's representation.
Although it may not fit their historical standards, OG looked phenomenal during qualifiers. Only one team was able to take games off them, and it was evident that Wind and Rain were a far cry from touching OG's level of play.
And then they did it. 
OG won the hearts of spectators and players all over the world in a historic win over LGD, securing the highest prize in esports history, over $11.2 million, and the Aegis of Champions to boot.
The grand final of The International 2018 was hyped to an astronomical level, and with good reason.
Here was a European squad with a new roster qualifying through the open qualifiers and exceeding all the fans' expectations. OG accomplished the unpredictable by making it to the grand final through the upper bracket, although it was rarely a flawless victory as their series involved a lot of 2:1 wins. 
OG TI8 Championship Roster:
 Anathan 'ana' Pham

 Topias 'Topson' Taavitsainen

 Sebastien '7ckngMad' Debs

 Jesse 'JerAx' Vainikka

 Johan 'N0tail' Sundstein
OG's Road to The International 2019 Championship Title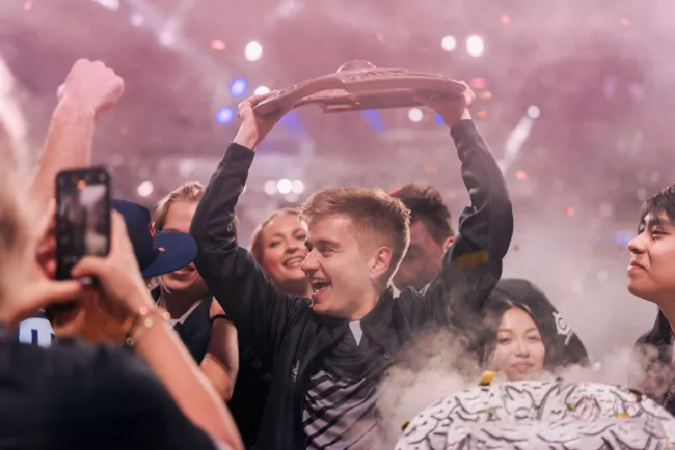 The following year, OG continued to be the team that fairytales are made of.
After their unprecedented TI8 championship run, the European team continued their story of ups and downs, upsets and setbacks into the new season.
A late start to the season, a few changes in rosters and setbacks followed by comebacks, their season has been punctuated with a big fat exclamation point.
After a hiccup with a small scheduling delay, citing Johan 'Notail' Sundstein's health issues, at EPICENTER Major, OG was poised to face Evil Geniuses once again using their coach. Upsetting the NA giants and the masses, OG struck gold with their victory in the brutal best-of-one elimination series, advancing further. They were then pitted against the top DPC team in the world - Team Secret. Optimistic, OG went toe to toe and in two back-to-back overwhelming victories, stole the series, the hearts of fans around the world once again, and secured their place at TI9 to defend their title. 
And then it happened again. 
TI9 turned out to be one of the greatest of TIs in history. OG ran through the upper brackets to the grand finals. After falling behind in the first match of the series, they turned things around and completely crushed Team Liquid.
They became the first team to ever claim the Aegis of Champions twice, making Dota 2 and The International history. 
OG TI9 Championship Roster:
 Anathan 'ana' Pham

 Topias 'Topson' Taavitsainen

 Sebastien '7ckngMad' Debs

 Jesse 'JerAx' Vainikka

 Johan 'N0tail' Sundstein
OG's Road to The International 2020-2021 
This last season was a tough one on not just OG, but esports and Dota 2 as a whole. It began at the end of 2019 but didn't really come to an end until July 2021.
After The International 9, with three players having departed the active roster in as many days - Anathan 'Ana' Pham announced his extended break lasting until next season and Jesse 'Jerax' Vainikka announced his retirement from Dota 2 and Sebastien '7ckngMad/Ceb' Debs had decided to return to his coaching position - OG dropped the news of one new addition. And it was quite the bomb. 
After being sidelined for four months, over what has been rumored and speculated to be contractual issues, Syed Sumail "Suma1L" Hassan was once again able to compete at the highest levels of Dota 2.
They then finalized the last two spots of their roster, picking up Martin "Saksa" Sazdov and Yeik Nai 'MidOne' Zheng. MidOne replaced Ceb at the offlane position, and Saksa joined the roster in the 4th position.
Both players had been on a break since TI9 —Saksa last playing for NiP taking 17-18th at the big event and MidOne taking an extended break from Team Secret, with whom he had a successful career since 2016, full of accolades and an impressive 4th place finish at TI9.

Unfortunately, MidOne's stint with OG lasted 15 months through which he had multiple role swaps in order to fit in with the group. 
Fast forward to a couple of months later, when it became clear that the coronavirus would put a halt on the day-by-day living as we used to know it and the travel bans would make tournaments much harder if not impossible to organize, MidOne switched to the carry position as SumaiL left the roster.
Despite changing roles twice in a matter of months, MidOne adapted fairly quickly to the new in-game duties and through the entire 2020 online season, OG reached three grand finals and lost.
After the team failed to clinch a Major ticket, placing fifth in the EU league they reached into their bag of tricks and brought back Ana to the lineup with the weight of their hopes for success on his shoulders. 
However, their typical fool-proof method didn't seem to work this time.
OG opened the second season with a bang and a 2:0 sweep. True to their typical 'bullying' in-game OG engaged in classic fountain farming heroes when tier two towers were still up. A dip in week two with a loss against Alliance rebounded with two more weeks of solid gameplay and OG fun, including sweeping through Team Secret. 
But then things started to unravel and their loss to Tundra bit back hard when they lost the next two series in a row. Their record cost them a spot at the AniMajor. 
The two-time TI champions' road to TI10 became a bit more muddied as they had to compete in the regional qualifiers for a chance to defend their title.  
Spoiler alert. They did.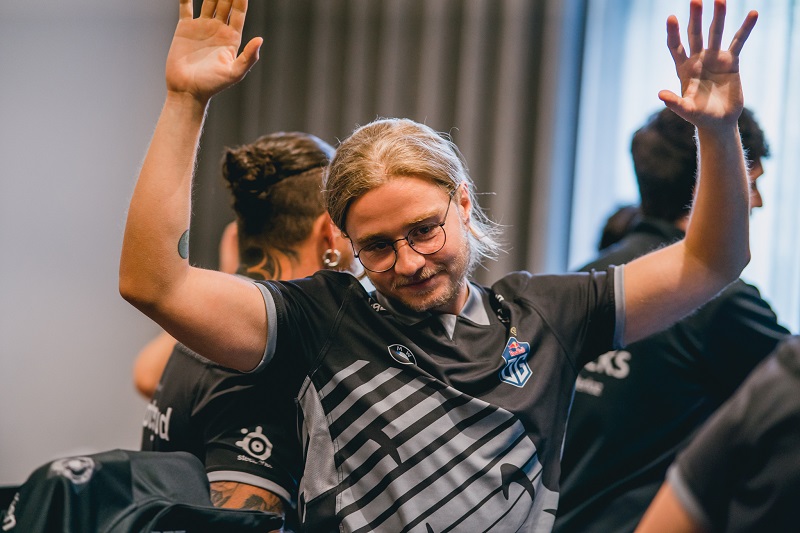 Tundra Esports reached the final act of the European Ti qualifiers undefeated, already delivering a huge upset when they took down OG 2-0 in the upper bracket finals. The double TI champions took the defeat as perhaps the greatest lesson in the qualifier run and struck back after having to cut through their friends from Team Nigma in the lower bracket. 
It took the full five games jam-packed with mind games, comebacks, unusual picks, clutch plays, and incredible tenacity for them to secure their spot, but they did it. 
OG TI10 Roster:

 Syed Sumail "Suma1L" Hassan

 Topias 'Topson' Taavitsainen

 Sebastien '7ckngMad' Debs

 Martin "Saksa" Sazdov

 Johan 'N0tail' Sundstein
OG's extensive experience of performing under pressure was a key factor in their success and will give them a third round of defending their title.
The International 10
The International 10 is now expected to take place in October with the group stage matches unfolding October 7 - 10,  the playoffs set to kick off on the 12th of the month, and the grand finals scheduled for October 17.
It will be held at the National Arena from Bucharest, Romania —the largest stadium in the capital city, with a capacity of 55,000 seats. Valve's official announcement gives a small hint for the possibility of having TI10 held with a live audience as well, however, no details were revealed just yet on the specifics or the ticket sales.