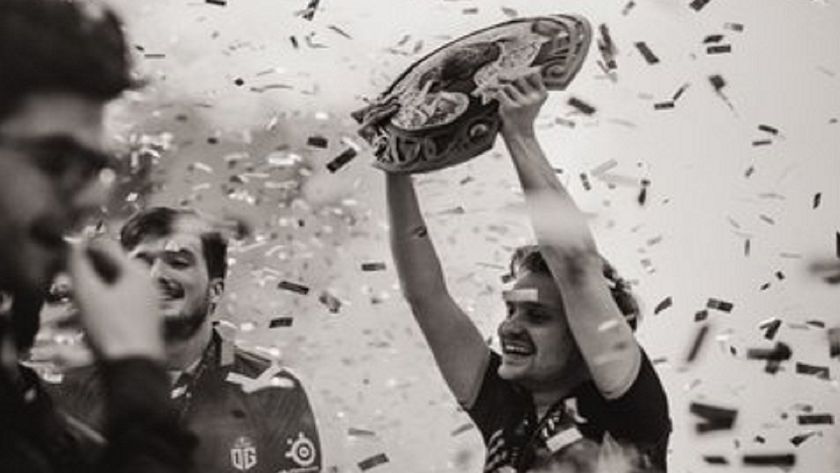 Jerax retires from Dota 2
After an incredibly successful career, Jesse 'Jerax' Vainikka has decided to hang up his jersey and retire from Dota 2.
OG has been full of announcements this week. Just yesterday they announced that Anathan 'Ana' Pham is once again taking a break for an extended amount of time. This time, it looks as if the player would not be back in time for TI2020. 
Now, Jesse 'Jerax' Vainikka has approached the microphone with an announcement of his own. 
In a very heartfelt and candid message, Jerax explains to fans his rationale behind his decision, which essentially is summed up by his passion is not in the grind nor the wins but the creative process behind getting to that point. 
What's confusing for me, is that the win itself doesn't really bring me the joy. It's the creative work behind it. It's the ideas we have came up with and shared together and the polished details that eventually made the difference. What truly counts as a win for me, are the things that happen on an everyday basis. When you see improvement in front of your eyes, when your teammate takes into consideration that one thing you asked them to, and how they still accept you after your endless screw ups.

While there is a lot to be invented and created in order to optimize the way the game should be played, it is more often than not wasted time if it is not aimed at improving performance. And for me it's been getting harder accept. I've grown tired from always trying to compete, getting better and aiming for a win. It conflicts with how I think, how I act and who I am.

I have no willingness nor passion to play Dota 2 anymore, and I have trouble fitting myself into my competitor's shoes. For me the decision to pursue to another direction is clear, and I have no doubts about it.
Jerax first gained notoriety thanks to his Earth Spirit, having played over 500 games with the hero, at a 75% win-rate.
The Finnish player originally made a name for himself in Heroes of Newerth, playing for a number of teams including "Dirty Minds" (alongside Adrian "Era" Kryeziu and WehSing "SingSing" Yuen) and "Man the f*ck Up"/ "KD-Gaming" (alongside Era). He started playing Dota 2 when he finished his compulsory military service in the Finnish navy.
He started out on Finnish team Rat in the Dark, as a support player. A month later, he was approached by SingSing to try out for QPAD Red Pandas, before being accepted as a full-time team member. Following QPAD's disbandment, JerAx took more than a year off of competitive play. He made his return to the scene when he became a part of the Finnish squad 4 Anchors + Sea Captain, alongside Kalle "Trixi" Saarinen, Lasse "MATUMBAMAN" and Riku "Buugi" Fält. He left the team in early January 2015 and stood in for Team Tinker for a short period of time. In March 2015, he made the decision to travel half-way across the world and join Korean team MVP.Hot6 where he qualified to attend TI5, ultimately coming in 13-16th place at the big event.
After TI5 Jerax he moved back to Europe and became part of 5Jungz, as part of the original Kuro "KuroKy"  Salehi Takhasomi that was later picked up by Team Liquid. After taking 7-8th place at TI6, he left the team and joined OG, with the rest being a spectacular career in Dota 2 history. 
Together with OG, he has won back-to-back International championship titles and before that had already cemented their place in Dota 2 history seizing multiple Dota Major Championship titles as well as claiming consecutive Major victories and defending a Major title as returning champions. It's not a stretch to say that this team knows how to produce championship players. 
Next week OG will be in Germany for the premiere of the last TI's True Sight documentary and have promised some MORE exciting news. Fans will have to wait to hear more and sit with these teasers of an appetizer until then. 
Current OG roster:

 Topias 'Topson' Taavitsainen

 Sebastien 'Ceb' Debs

 Johan 'n0tail' Sundstein