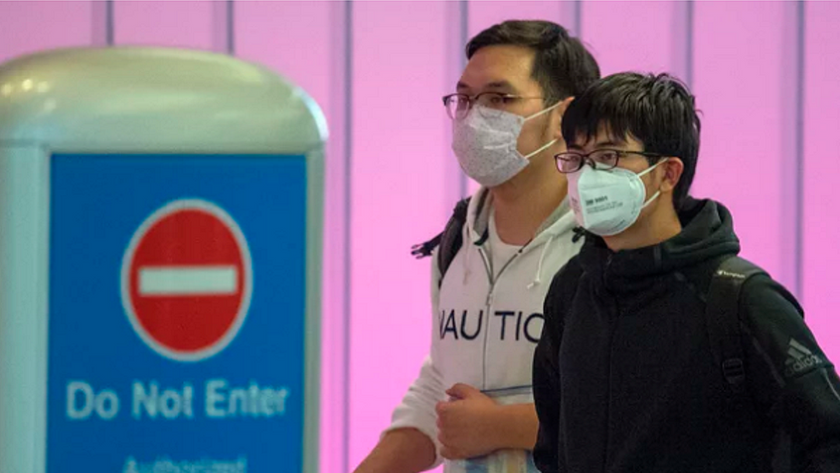 [Op-Ed] Coronavirus vs ESL One Los Angeles; Who will win?
Title image courtesy of Getty Images
ESL One Los Angeles is scheduled for next month with qualifiers around the corner, but as coronavirus spreads what does that mean for the event?
It seems that the world is in a state a fear after the World Health Organization (WHO) declared a global emergency over the Coronavirus. Although it's been reported that it is less deadly than the flu, much is still unknown about the virus that originated in Wuhan, China just before the New Year. Because of that, airlines and governments are not taking risks and trying to contain the spread of the illness.
Since the incubation period seems to be anywhere between two and 14 days, several countries including France and the United States have a two-week quarantine for those citizens that have returned from the infected area. Many airlines have cancelled and are still cancelling flights to and from China as well as issuing travel advisories. 
So what does that mean for esports and specifically Dota 2?
League of Legends has already postponed their LPL season (The Chinese region's league play) and the LCK (The Korean region's league play) is expected to start on February 5th as scheduled but not with any live audience until further notice. 
Sources have confirmed that several sporting events, as well as esports events in Shanghai, China and other nearby areas, will be postponed or cancelled by the government. That includes Hainan Master Spring Invitational which was postponed indefinitely. 
Ok, so events can not take place in China. Is that all? Well, not really. As Dota 2 as of late is a majority internationally-based LAN industry, which would mean that any teams from China would run into challenges and barriers potentially to leave the country in order to participate. 
The biggest wrinkle? ESL One Los Angeles 2020. The big event is the third DPC 2019-2020 season Major of the year with 15000 DPC points on the line. That's not exactly chump change and the acquiring points could certainly tip the scale in a team's favour towards securing their TI2020 direct invite. Starladder Minor in Kyiv is only slightly less of a concern but not even close to irrelevant in the discussion. However, unlike the United States already issuing a travel ban on those coming from China, Ukraine has not done such as of yet. 
So what are the options?
ESL One Los Angeles and Starladder Minor is postponed 
No Chinese teams participate in the event
ESL One and Starladder lose their DPC status
Chinese teams that qualify will need to leave China immediately to take longer routes and hit potential isolation
Chinese teams that qualify are awarded a specified number of points but will not be able to participate
Nothing, things will blow over by then
The biggest part is that DPC points are on the line and most of the changes would disrupt the integrity of the point system and thereby the teams which end up invited to TI2020. If Chinese teams are unable to participate they lose all chances of any points which heavily impacts their rankings. Three teams —ViCi Gaming, Invictus Gaming and Team Aster are in the top 12 as of right now. RNG and EHOME are top 20. Not being able to accumulate more points would be unfair and potentially devastating. But to assign them a specific number of points even out the score? There are some teams that might get more than they would have, others that might get less, not to mention the disruption of brackets and how the chips all fall for the other teams that didn't have to compete against the Chinese teams. In addition, it begs the question — "what would be a suitable amount of points?"
Hosting and planning a LAN event is not only time consuming and done months in advance, but it is also costly. Venues are booked, equipment is obtained, time and money has already been invested. It would be determinantal to the Tournament organizers to lose or change their events. It has already been reported numerous times how the costs of organizing a LAN event yield little profits in the end. 
If either or both events lose their DPC status, it wouldn't be the first time. Two years ago, in January 2018 Valve stripped Galaxy Battles of their Major status just weeks before the big event. The fallout was enormous. Multiple teams began to withdraw from the event - mostly citing lack of status in Pro Circuit and TI8 qualifying points. Half of the teams withdrew, the other half remained committed to their local fans.
Of course, there is always the chance that everything will go along without any hitches, that the teams that qualify from China will be able to travel without any problems and the show goes on as scheduled. However, with the qualifiers not being held for another week and the events being just one month or less away from qualification, one can't help but wonder what will happen.
And as always, with Valve's lack of communication and laissez-faire stance, the information will most likely be minimal and last minute. 
What do you think are some other options or that will happen regarding these DPC events specifically? Let us know in the comments.