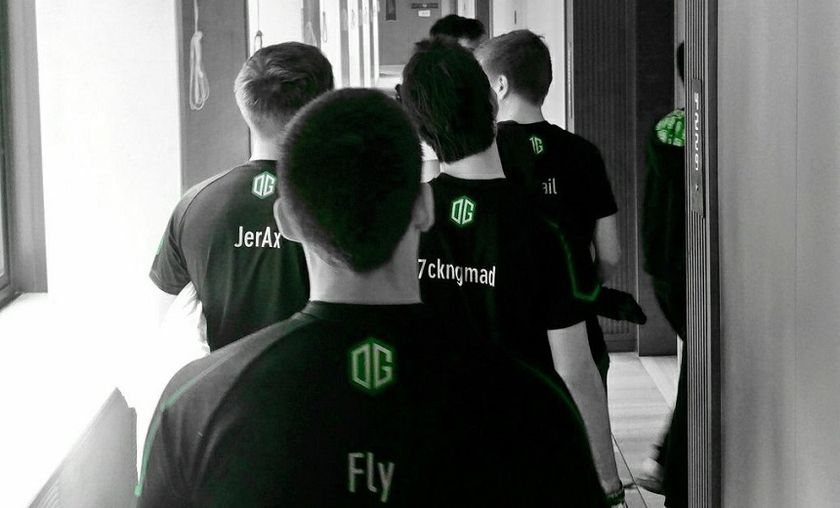 The show must go on; OG, EG and others confirm participation in Galaxy Battles II
Galaxy Battles II: Emerging Worlds will continue as scheduled featuring Evil Geniuses, OG, TnC and more. 
On the heels of Valve's decision to cancel their partnership with and remove Major status from Galaxy Battles 2018 on January 5th , multiple teams began to withdraw from the event - mostly citing lack of status in Pro Circuit and TI8 qualifying points. Valve's decision seems to be based on regulations set by the Philippines  Games and Amusement Board, which include a drug testing for THC and methamphetamine hydrochloride being mandatory for all the teams attending the event - thus infringing on player's right to privacy.
Shortly after the mass exodus of teams and amid multiple questions and concerns about the tournament organizers issued a response and an official statement.
"
We at the Galaxy Battles Management respect the decision made by the Valve Corporation to withdraw the Major status of the upcoming Galaxy Battles II, at the Philippine Arena on January 19th - 21st, 2017. Rest assured, the event will go on as scheduled "
While half of the teams withdrew, the other half remained committed to their local fans and decided to compete. OG was the first to announce their positive intentions.
"
It's unfortunate things panned out the way they did, but the Philippines has always been a special country for OG. It was here we won Valve's Manila Major and the fire from the Dota fans is truly inspiring. We are excited for the opportunity to return." - Evany Chang, COO of OG Gaming
Johan "n0tail" Sundstein and Gustav "s4" Magnusson will not be attending the event due to "logistical reasons" and will be replaced by the team's coach Sébastien "7ckngMad" Debs and Maurice "KheZu" Gutmann.
Other teams began to follow in their steps making official statements, reassuring fans of their participation.
The tournament is expected to still take place but with a $500,000 prize pool and adjusted format and team lineup. Tickets are still available and refunds for purchased tickets are being offered with more information forthcoming on the Galaxy Battles official Facebook page: facebook.com/GalaxyBattles.
Galaxy Battles II confirmed teams:
OG

TNC

Infamous

LGD.Forever Young

Evil Geniuses

Team Spirit

VGJ.Thunder

paiN Gaming
Galaxy Battles II withdrawn teams:


Newbee

Team Liquid

Virtus.pro

Mineski

Team Secret

OpTic Gaming
Wildcards 2 slots -
Team Kinguin