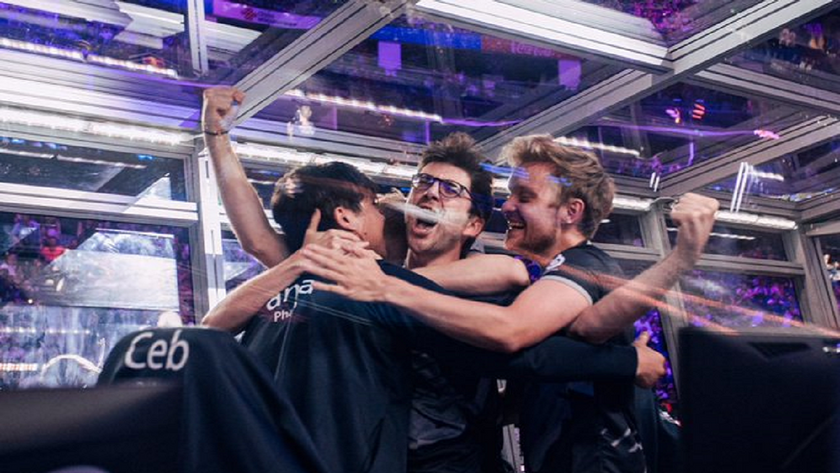 [op-ed] Crafting a championship team; Lessons from OG
At this point, we are pretty sure OG know what it takes to create winning teams. We explore lessons learned from the TI8 and TI9 championship team.
What does it take to win? Why do some teams succeed while others fail or fall apart? 
These are the big questions on the minds of everyone, at least the players looking to forming new teams and revamp their strategies for the upcoming DPC 2019-2020 season.
What creates championship-winning teams?
Sebastien 'Ceb' Debs wrote some insights in his blog about some of the points regarding being and creating champions. He should know. 
OG has won back-to-back International championship titles and before that had already cemented their place in Dota 2 history seizing multiple Dota Major Championship titles as well as claiming consecutive Major victories and defending a Major title as returning champions. It's not a stretch to say that this team knows how to produce championship players. 
Listen close! Here are 5 things we learned from OG about becoming champions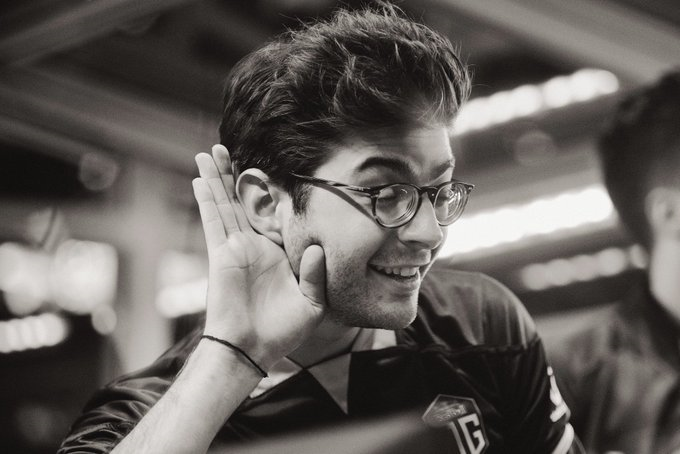 1. You don't need a star-studded lineup to win The International
Ok, so OG IS a team with a star-studded lineup NOW, but they weren't when they went into TI8.
After TI7 Anathan 'Ana' Pham had parted ways with OG and had taken a break from competitive gaming. In previous reports, this was partly due to the fact that Ana struggled much to perform at LANs due to the pressures and his age/inexperience. TI8 was Topias 'Topson' Taavitsainen's first LAN, coming in hot from the tier 2 scene without any notable achievements. 
With just only over a month of training and preparation, OG went into TI8 as the underdogs, many not even giving the once formidable team much thought as real contenders for the title. 
They not only prevailed to take the TI8 championship title, but they also did so with style. 
Look at the contrast between Team Secret and Evil Geniuses in TI5  to illustrate the point. 
Team Secret created the 'ultimate' team in 2015 with their lineup when they changed their roster, plucking both Ludwig "zai" Wåhlberg and Artour "Arteezy" Babaev from Evil Geniuses. The ripple effect was tremendous. 
For EG, Arteezy and zai were immediately replaced with Kurtis "Aui_2000" Ling – formerly of Cloud 9, and Syed Sumail "Suma1L" Hassan – a 15-year-old who had started to gain recognition in NEL, the North American Elite League. The change seemed rather unconventional but would soon prove to be spectacular. 
The new roster proved to be the medicine that would cure an ailing Evil Geniuses of their last few months of sub-par performances. SumaiL and Aui_2000 made their Evil Geniuses debut at the Dota 2 Asia Championships, a tournament of such magnitude that it has become known as "The International of the East". Evil Geniuses seized the first place finish and their first championship title with the new roster. Rather selective in their tournament invite acceptance and participation, Evil Geniuses competed in only a handful of tournaments leading up to TI5.
Meanwhile, for Team Secret all misguided impressions would be set straight quickly, as the dynamic bunch of stars, zai, Arteezy, Gustav "s4" Magnusson Clement "Puppey" Ivanov and Kuro "KuroKy" Salehi Takhasomi gained momentum and a fierceness that would become quite troublesome for other teams. In a sweep of pure dominance, Team Secret stormed forward at an alarming rate to claim four consecutive LAN championship titles in major/premier tournaments, in only six weeks. 
They were the utter favorites heading into TI5 but that doesn't always translate to success in the end.  When the dust had settled, Team Secret finished with a disappointing 7-8th place finish instead and the team was dissolved, leaving Puppey to rebuild the team from scratch. And.... Evil Geniuses, along with a now turned 16-year-old player, claimed the TI5 championship.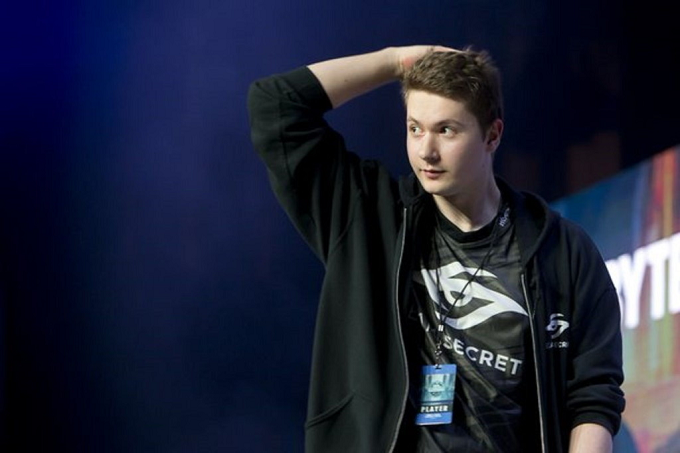 2. You don't need to play in the "Meta"
Many teams go into The International having practiced their strategies and heroes over and over again, usually within the confines of the determined Meta for that particular patch. That's because it is already proven that the approach is what works, is strong for good reason and defines how the entire hero pool and synergy is working best. Along the way, teams will break out a pocket strategy, using one particular hero that has not been utilized or played much to shake things up. 
Like Wings Gaming the TI6 championship team, who had basically thrown the Meta out the window in 2016 and played their own style, OG came to TI9 re-defining the Meta. 
OG used support heroes as core, ran their own games and set their own tempos. There was no doubt they were having fun and enjoyed breaking all of the rules. It's obvious, play what you can play best and are comfortable with and what you love. So ... dance like no one is looking. 
3. Success has a LOT to do with mentality
Or should this be titled Memes win games? 
Armed with a ream of papers, OG swaggered across the stage for their upper bracket series against PSG.LGD gaming - a nod to the booth chat from their rivals in the grand finals of TI8 - already setting the up the mentality and mind games. 
In TI8 we saw how OG's abuse of the chat wheel and taunts were enough to cause their opponents to mute them all to avoid being distracted or getting tilted.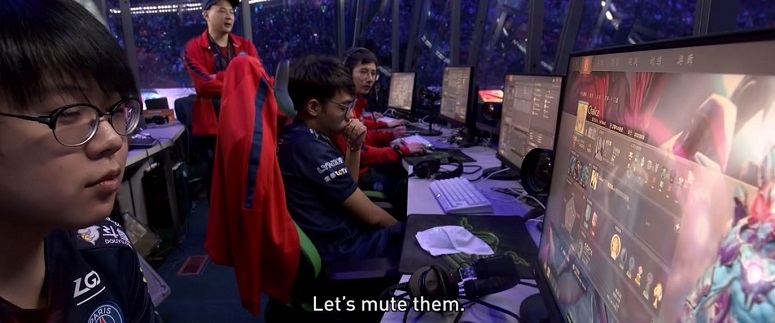 The European titans exude confidence and aren't afraid to intimidate their opponents with it. OG proved mind games just as powerful in destroying the mentality of their enemies. After a team finished playing against OG in the main event, each and every one of them seemed to have been broken in their next series and were eliminated. It was if OG had shattered their mindsets and confidence. It's not surprising since Johan 'n0tail' Sundstein did say in True Sight TI8
Dota is a sick mental game. Brings out the best and the worst in you. [...] Who ended up winning the mental warfare always won the series. That's how you win tournaments. If you break the other mind it gets really easy. Some minds are really hard to beat though
Virtus.pro and Team Secret have gone into The International the last few years as leaders in the DPC but fall short when they reach the main stage of TI. The CIS powerhouse team has said more than once, and at TI9 specifically, that it is all about mindset. Each year they head into TI as if it is a different animal than the other tournaments, and each year they crumble and choke early on. The pressure starts to become too much no matter how much talent or experience you have. 
But it's not just confidence and mind games, it is also about being healthy and having a clear mind. 
The DPC season is jam-packed with games, with competition and teams fielding their best performances month after month for almost an entire year. In between are training sessions and travel. It is exhausting.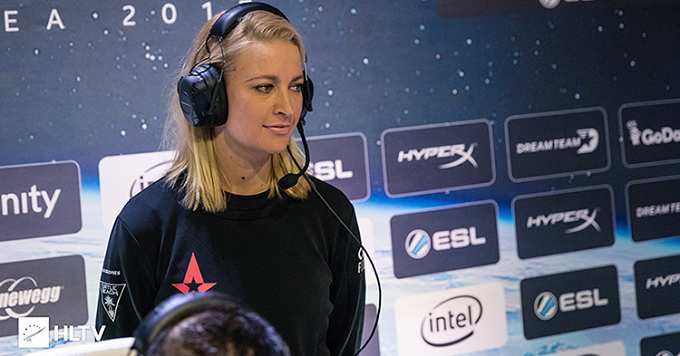 Image courtesy of HLTV
OG's psychologist, Mia Stellberg, has emphasized during an interview with Red Bull the importance of time off and making sure that training regiments are not too strict and overbearing.
"One part of my job is to keep them grounded but also to balance their life because I'm strongly against practicing ten hours a day, seven days a week. I feel that no matter what your profession is you are entitled to have a life and you're entitled to have a social life and perhaps someone you're dating."
OG took the first event of the DPC season off and Ana's break was extended for a full six-month hiatus. Clearly, there's something to this and already we see teams and players following suit this year. 
4. Wrap-around services help
Speaking Mia Stellberg,  while coaches and analysts are becoming more and more the norm (Infamous was the only team at The International without either), just like in traditional sports, teams are seeking out something or someone else that will give them a competitive edge.
Mia's role can range from serving as the coach's support to addressing individual players and their reactions to stress and tempering emotions.
 "I like to teach the players a lot about controlling their emotions so that they are more rational instead of emotional. If you have a lot of emotions, that might sometimes conflict the game itself" 
In 2016 compLexity Gaming had the honor to be the first esports organization to participate in a bootcamp at the IMG Academy in Bradenton, Florida. The facility is a world-renowned training haven and school for traditional sports that has hosted and trained notable athletes, such as Serena Williams, Maria Sharapova, NFL stars, as well as professional and collegiate teams, such as Arizona Cardinals and Duke University athletic teams.
They have had their own chef for years to prepare healthy meals for the players and now that they are under the umbrella of the NFL Dallas Cowboys, they have their own full training facility grounds to utilize. 
In 2017 ProDota Gaming sought out a new angle in obtaining the competitive edge, teaming up with former NFL San Francisco 49ers strength and conditioning assistant coach Taylor Johnson. Now, CEO of IPI (Innovative Performance Institute), Johnson is an Esports Performance Coach with an extensive background in human performance in professional esports including ProDota Gaming, OpTic Gaming, Obey Alliance, Team Allegiance and Infinite Esports as well as having been formerly involved in coaching with the NFL and Collegiate teams in the United States.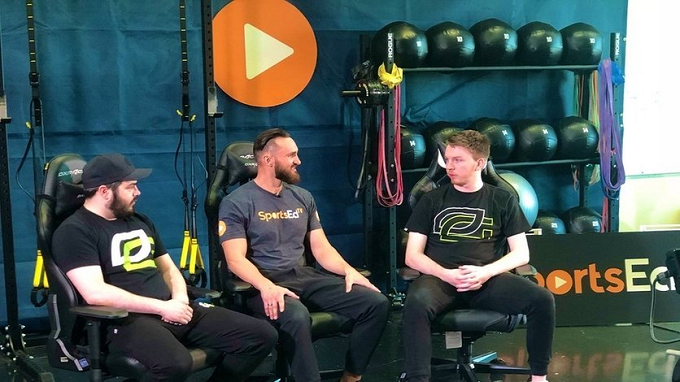 Image courtesy of IPI
Na'Vi has utilized the services of a coach, analyst, and psychologist at their live-in boot camp to wrap the players up tightly with all of the necessary tools to create a winning atmosphere and mentality. 
While some might argue that it didn't help those teams, it could also be argued that they might not have done even as well as they did without those services and was certainly not harmful. It is important to remember, that the services are only good if they are utilized to the fullest extent by the players and only as good as the players make them. It is not expected that a poor performing player with little talent and skill will become an outstanding player, but it is quite possible for a mediocre player or team to become above average and a talented group to become outstanding. 
5. Leadership is more than inside the game
Peter "ppd" Dager, Puppey and Kuroky are all known to be incredible in-game leaders and drafters. Playing under any one of these three legends seems to take players to the next level of performance and improve game sense and understanding. 
But leadership is more than 'on the field'. 
One thing that OG has consistently had from winning Majors to winning TI's is Johan 'n0tail' Sundstein in the roster and eventually the driver's seat. Even when then best-buddy Tal "Fly" Aizik was captain, Notail was a clear leader in team dynamics, motivation and inspiration. Charisma, sense of humor, support (in and out of the game) and always with a positive attitude, Notail encompasses the very characteristics that make for strong and effective leaders. He's such a flower isn't he?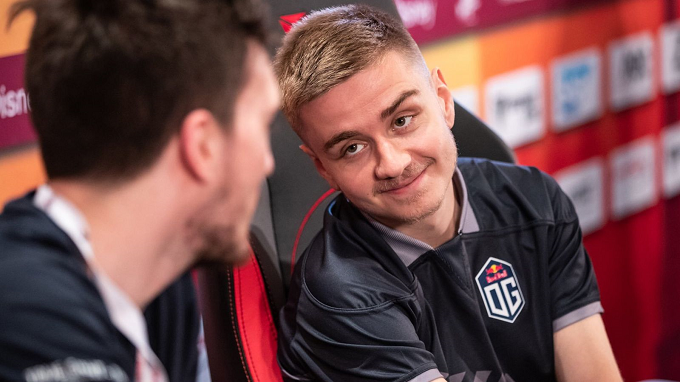 But it isn't only Notail. Thanks to the friendship and trust that has been built all of the players have that confidence and presence within the team. 
In the book "Leaders Eat Last" by Simon Sinek, the concept he calls "Circle of Safety" is introduced. Sinek illustrates how a culture created with trust, safety, connection, and commitment produces a team of people that are able to unite towards a common goal or usurp the challenge to be successful. Teams, where individuals feel threatened by their status or safety within the group or their position, will turn towards self-perseveration instead of working collectively towards the end product. Its a simple and seemingly common-sense notion, but often overlooked or minimized in its importance for teams to work out. By keeping the circle strong, everyone feels safe and is more effective and motivated as opposed to when they feel vulnerable.
So whether you are looking to create the next TI winning team or wondering if the newest, hottest stack will last till TI, let alone compete there don't forget to put it against our OG Champion litmus test. Its not a fluke, we assure you!