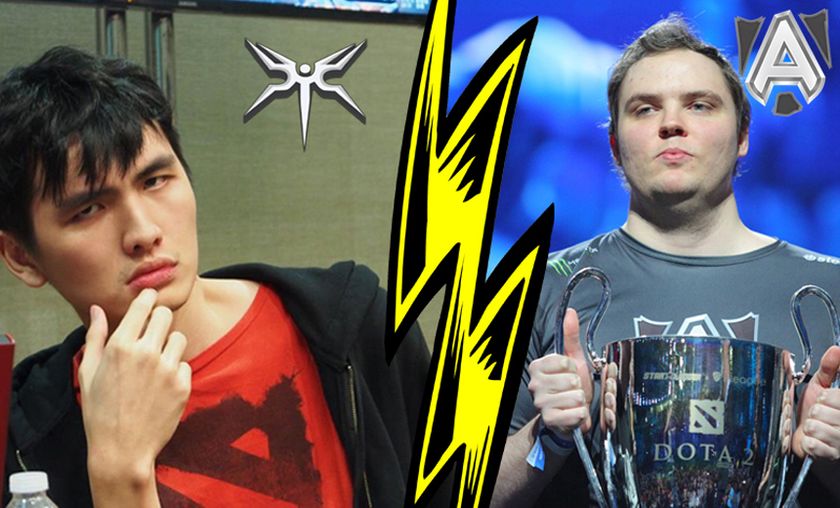 Is the new Mineski similar to The Alliance of old times?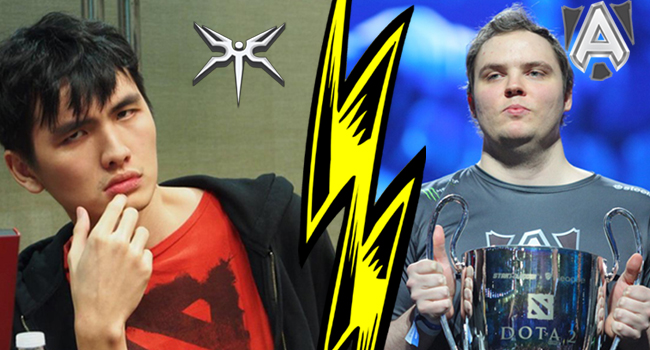 When The Alliance was at the top of their game somewhere around TI 3 and later for a few months when they reformed the team in 2015, they were always a unique team in one aspect. Their offlaner, Henrik 'AdmiralBulldog' Ahnberg, was often the position one/two player while captain Gustav 's4' Magnusson played tempo controller heroes like Puck, Batrider and Night Stalker (only good mid Night Stalker!) and waned off on the farm as the game progressed. Not like that was always the case, but it made drafting difficult against them. When Invoker and Outworld Devourer were the two most favored mid heroes of the patch 6.86, Alliance managed to win two premier tournaments without picking either hero! Like I said, they were a unique team...
Two years later, we can see something similar happening in depths of SEA Dota. A resurrected Mineski, who recently won PGL Open Bucharest beating LGD 2-0 convincingly in the finals, are making lives hard for their opponents with surprise drafts and playstyles. And who better to take Bulldog's place other than the legendary Daryl 'iceiceice' Koh. Of course, icex3 is not a master of Nature's Prophet or Lone Druid, but he can basically conjure up farm magically on any hero he takes to the offlane. Here's a numerical picture of what I am trying to say:

The offlaners shown here are from the teams that made it to the playoffs of PGL Bucharest and the recorded stats are from all the tournament games. Average values have been displayed to ensure comparisons are on an equal basis. What the numbers show is that icecieice leads the other three offlaners outright in all departments. The percentages of team's GPM and team's XPM indicate that the Mineski offer him more farm than average offlaner and more often than not, icex3 delivers! A lot of times it's Kam Boon 'NaNa' Seng (or Moon) taking a farm deficient role while at others, Yee Fung 'Mushi' Chai takes that spot. They know perfectly well how to distribute the farm amongst the three cores and the opponents are left wondering which hero to shut down.
How does this affect the game? It basically makes it more difficult for opponents to draft against Mineski and formulate a game plan. Moneky King is usually played a safe laner, but here, it's the offlaner who takes him up and makes life difficult for the opposition. There was also a game where icex3 was handed the Arc Warden, but that game didn't really go in favor of Mineski.The two final games against games against LGD serve as the best examples. In both games, iceiceice ended up with the highest networth at the end.
Iceiceice has always been known to be an offlaner who gets more farm than your typical position three. But with this Mineski team, there seems to be more of an emphasis on him. Some might say PGL Bucharest was a once in a blue moon thing, but they also made it to the grand finals of StarLadder before that where they lost only to the TI 7 champions, Team Liquid. It's safe to say this Mineski team is on a warpath to bring glory days to SEA Dota and whether teams will figure them out or not, only time will tell.