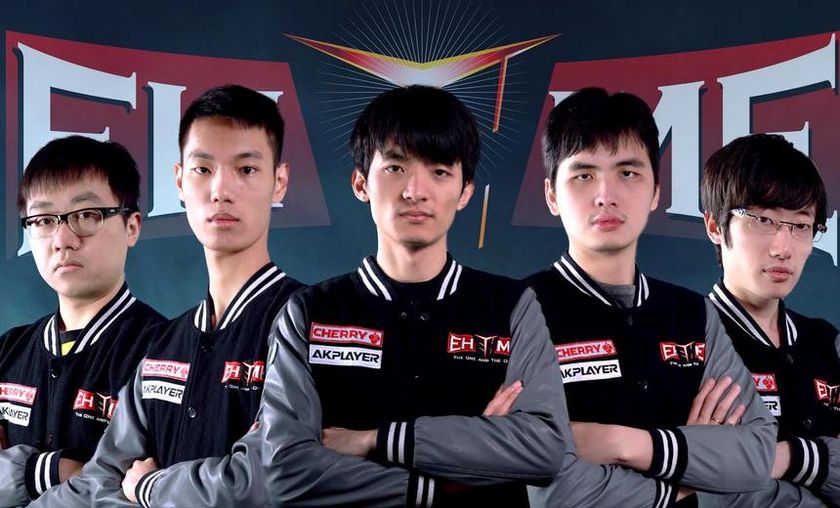 ESL One Preview: EHOME
It's no secret that the Chinese teams were in shambles during the Shanghai Major, with not a single home representative finishing in the top eight. During the shuffle last month, it came as no surprise when every pre-eminent team from the region changed their roster. In the midst of all this chaos, EHOME has managed to put together a solid roster, at least on paper.  
The new lineup features iceiceice and fenrir in place of cty and KaKa. This is definitely an upgrade when you look at both players together; Daryl Koh is the best eastern offlaner and fenrir one of the best early game supports in the game. On the other hand, it's hard to find someone who can fill cty's shoes in the mid lane. He's been widely regarded as the next SumaiL, and his performance, at least in the early game, has been impressive. He will be replaced by old chicken who has played the mid role in the past and isn't a massive downgrade despite clearly being a tier below cty.   
Even though the lineup looks great, a massive question remains unanswered.  How long will iceiceice take to adapt to his new role? The Singaporean player has played offlane since TI3 on teams like Zenith, DK and Vici. Although there isn't a huge difference between a position 4 support and offlane, it's still hard to predict how long he'll take to learn the minutiae of his new position. One thing that works in his favor is the presence of fenrir and LaNm, as both have played support in the past and will be able to help ice3x's transition. Moreover, fenrir has been Daryl's teammate for a long time and must have developed some synergy with him. If the pair can execute that early game ganking style that fenrir and fy were famous for, it might be enough to make this roster work.  
The remaining three players are nothing to scoff at either. LaNm has been a pillar for this squad with his amazing consistency and leadership, both in and out of the game. The other two players-- eLeVeN and old chicken-- are considered frontrunners in the next generation of Chinese DotA. Even though they are relatively inexperienced, it's hard to critique their play, as they've been consistent and their performances are expected to improve under mentors like fenrir, iceiceice, and LaNm.
ESL One Manila is a very important tournament for this squad since they didn't finish top eight at the last major, and consequently, failed to secure an automatic invite. This is their first and last chance to convince Valve for an invite to the Manila major since this is the last major LAN before the event. The group draw hasn't helped their chances either, as they are in the same group as Secret, Fnatic, and Team Empire. Only two teams will advance to the single elimination best of three bracket. To qualify, they will have to beat Empire and then either Fnatic or Secret.
One thing that EHOME have going for them is their dominance in the Chinese scene, and since the formation of this roster they have an 11-5 record, even beat Starladder champions VG.R twice. But we shouldn't read too much into these results since they are against regional teams who they play regularly in scrims. They've yet to play an official match against an international team, so it's hard to predict how they'll match up against the likes of Fnatic and Team Secret at ESL One Manila.
This roster looks great on paper but that alone isn't enough to make a team truly special. In a recent interview with a Chinese website, fenrir hit the nail on the head while talking about how roster changes affect teams. He mentioned that the impact of roster changes is mainly dependent on team chemistry. He then gave the example of their previous VG roster, which looked great on paper but never achieved their full potential due to a lack of chemistry.
As of now, EHOME is still in its early days and it's hard to predict where they are going. Anything can happen; they can become the next consistent Chinese team or never develop that chemistry and fail. But with veterans like LaNm and fenrir, it's hard to imagine the latter happening.
Sources: fenrir interview