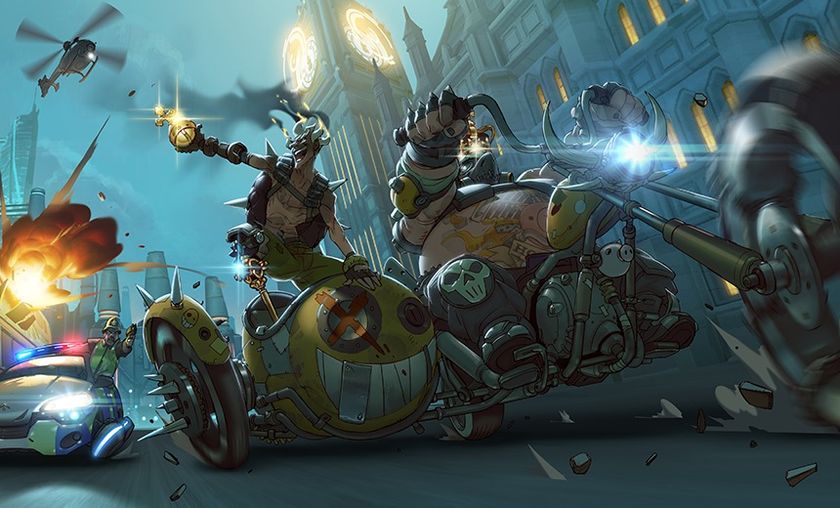 The Competitive Recap: We list what you might have missed (August 18th - August 25th)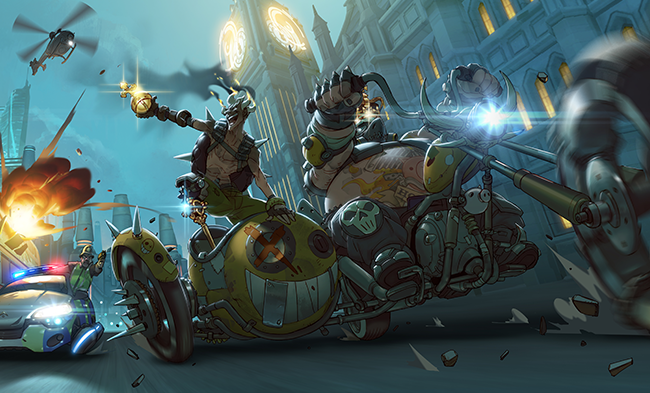 There's a lot of things to keep track of in the burgeoning Overwatch scene and it's become increasingly difficult to keep track of it all. Never fear as the GosuGamers Competitive Recap is here! We've compiled all the Overwatch news that's fit to print.
Released every week, the Competitive Recap compiles all the tournament and important news that's happened since the last recap. Whether you're interested in big news, or want to stay updated on changes in teams, you can always tune in every Thursday to see if there's anything you've missed.
Important News:
---
Sombra is continuing her shenanigans / Earlier today, Blizzard threw the community another Sombra clue...
Blizzard has been amping up the hype about Sombra this week with two new clues released to the public. They've left the Overwatch community wondering when Sombra will be officially revealed and what she'll look and play like. With all the mystery surrounding the character most people's best guess is that she'll be some sort of stealth character. For now, we'll just have to wait and see...
Overwatch servers unavailable today due to DDOS attacks
Blizzard experienced a DDOS attack which shut down a lot of the gaming giant's servers, including Overwatch. The interruption was relatively short lived as the issue was able to be resolved less than three hours later.
Eichenwalde has arrived on the PTR
The PTR saw a lot of action over the past week as new patch changes were implemented. Hanzo, Soldier 76, Mei and Mercy all received balance updates. However, one of the most exciting things to come to the PTR was the new map "Eichenwalde".
Summer Games are ending soon - Last chance to get the limited edition cosmetics!
With the Olympics coming to a close so too did we say goodbye to the Overwatch Summer Games. This was a welcome change for this writer as I'm not sure how much longer I could stand staring at that gaudy welcome screen.
 
Gamescom content:
---
ESL Overwatch Atlantic Showdown
One of the highest profile events and tournaments happened this past week at gamescom with the ESL Overwatch Atlantic Showdown. The tournament proved to be a fantastic example of what competitive Overwatch has to offer featuring plenty of upsets and thrilling games.
Gamescom Preview: Facts and Predictions
With Gamescom fast approaching we took an in depth look at the state of the current professional meta and upcoming matchups.
Top 5 storylines to follow at gamescom's ESL Atlantic Showdown
The ESL Atlantic Showdown was looking to be a hype tournament. In this article we highlight five of the most exciting storylines to look out for in the upcoming showdown.
EnVyUs' 57 game win streak finally comes to an end
Overwatch's dominant overlords EnVyUs' 57 game win-streak was finally ended at ESL's Atlantic Showdown. Rogue played brilliantly and handed EnVyUs, who had historically been Overwatch's best team, the loss and the upset. Was this a blip in the team's otherwise immaculate record thus far? Or are we headed to a new era of competitive Overwatch?
Gamescom Interviews on venue, by ZP
GosuGamers was able to catch up with a number of professional players while at gamescom. Read below to catch up on what the many personalities of Overwatch were up to at the tournament.
 
Unique GosuGamers Content:
---
[Community Spotlight] EnVyUs vs Rogue VOD Analysis with pro player flame
Pro player flame formerly of team Splyce takes us through an analysis of the stunning upset match at ESL Atlantic Showdown between EnVyUs and Rogue.
Road to Atlanta #OWOPEN - An interview with compLexity Harbleu
GosuGamers' own Wilson "scr1be" Xu had an opportunity to sit down with Harbleu of team compLexity to chat about his competitive background, gamescom and more.
An initial look at Eichenwalde - The first post-launch map!
A first look at the stunning new map "Eichenwalde", a hybrid capture and payload style map, which was announced during gamescom.
Up for Debate: Map pool & elimination in Overwatch
In this insightful look into the competitive scene Josh "SideshowGaming" Wilkinson gives us his take on the current map pool and whether the map elimination process makes sense for top Overwatch play.
Short Cuts #5: Temple of Anubis
The ongoing Short Cuts series is at it again. This time we take a look at clever shortcuts for the map Temple of Anubis.
Tournaments:
---
Overwatch Open - VODs - Info:
The second phase, and final online phase, of the Overwatch Open started yesterday. Being the biggest Overwatch event to date, all teams are putting in the hours of practice to increase their chances for a part of the $300,000 prizepool. We are getting closer to the offline finals in Atlanta, so don't forget to tune in and enjoy.
Minor Transfers & Team News:
---
Continuing the trend of more teams and more organizations comes TORNADO ROX. The Russian organization is looking to make a solid move into the scene by picking up the team formerly known as Prets.
'Today we say goodbye to NG Overwatch'
Announced in a tweet yesterday, Northern Gaming has dropped their final Overwatch team. Northern Gaming released their European squad a while ago citing that they weren't able to properly support an EU team, and now the NA roster has been let go as well to provide the players with the freedom to find new opportunities. NG has stated they will be on the look out for a new OW roster to sponsor.
FaZe eSports announce a new roster
FaZe decided to shake things up this week by announcing a new roster after being disappointed with their old roster's previous showings.

For more competitive Overwatch news, follow us @GosuOverwatch.