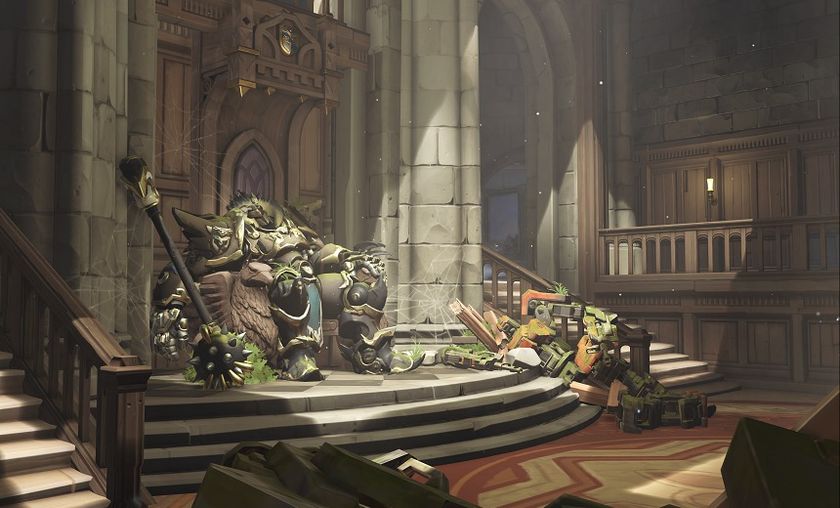 An initial look at Eichenwalde - The first post-launch map!
Let's take a look at the newest Overwatch map - the first one since launch!
Blizzard has treated us to a post launch character, and now we are finally seeing a new, post-launch map. Eichenwalde is the site of a historic battle between the German Crusaders and the Omnic forces. The goal of this hybrid map for attackers is to take the battering ram (payload) to break into the castle where the leader of the Crusaders - Balderich von Adler - lays resting, and reclaim his remains. The defenders, of course, are aiming to stop that from happening. Hybrid maps involve first capturing a point, and after the point is captured shifting to an escort/payload portion. We have a map tour coutesy of Stylosa from Unit Lost - Great British Gaming, so hit play and enjoy the beautiful art of this new Overwatch map.
Lore
If you haven't seen it yet, the new short "The Last Bastion" explores some of the dark history of the battle between the Crusaders and the Omnic forces. We can see the city off in the distance in this short just as how we can when playing on the new map. The short also covers the history and lore of the Bastion unit you can play as in the main game. The short needs no words to convey the impact of the events that transpired during the Omnic Crisis, or the changes we see in Bastion himself. Its a touching story that continues Blizzard's trend of releasing heart-warming and depthful insight into the characters we enjoy playing.
For more competitive Overwatch news, follow us @GosuOverwatch.