Former RTS top player Soul wins $5,809,595 USD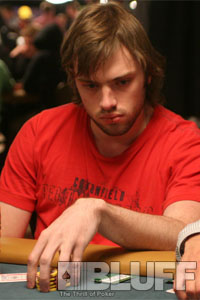 Ivan "(orky)Soul" Demidov, former top StarCraft and WarCraft 3 player and member of the same clan as the well-known (orky)Asmodey won over five million dollars earlier today. Finishing on second place in the yearly World Series of Poker, the three times WCG Russia representative, Ivan Demidov can be added to the list of successful StarCrafters turning in to successful poker players.
Ivan Demidov played the WC3 tournament at WCG 2003 and WCG 2004. 2003 he lost to Insomnia in the first playoff round, but defeated nowadays Chinese superstar suhO in the group stage. 2004 he lost in the tiebreaker of Group I after tieing with Wizard and Miou. Back in 2002, he also played for Russia, but then as an Age of Emires player.
(orky)Soul also made a run in professional StarCraft in Korea, and is also known for his victory in AMD PG Challenge.
- I'm someone who's not going to cry, Demidov said.
- I'm disappointed, but I'm going to be happy. That's the way it turned out, Demidov said.
Other StarCraft players like Dan "Rekrul" Schreiber, Guillaume "X'Ds~Grrrr" Patry and Bertrand "ElkY" Grospeiller have also been successful in their swap to poker.
Links
WorldSeriesofPoker.com
- Source
Yahoo.com
- Source