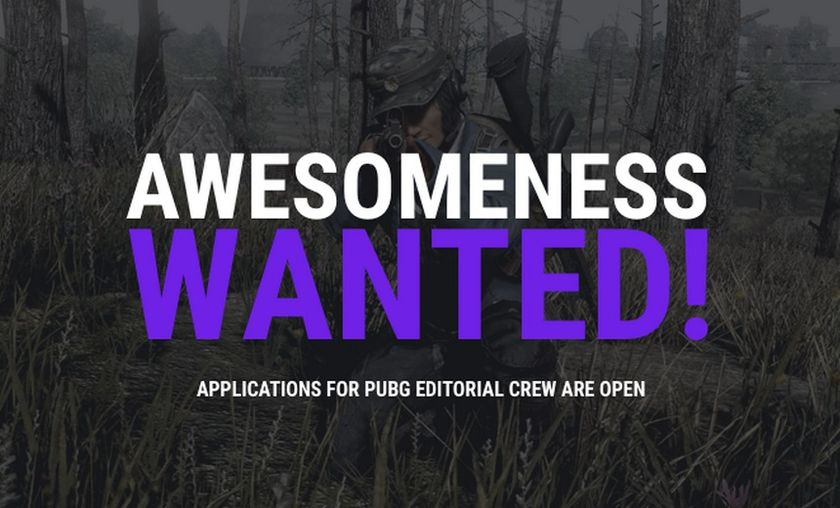 GosuGamers is recruiting PUBG editorial crew members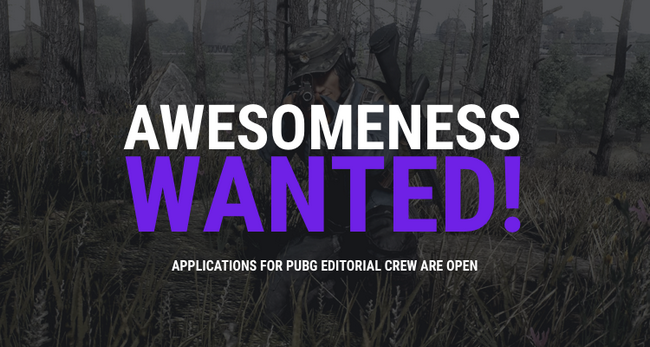 Are you a PLAYERUNKNOWN'S BATTLEGROUNDS fan who wants to write about your favourite game? Apply to become a GosuGamers crew member and start building your connections within the industry today.
What will being part of the GosuCrew give you?
Experience and exposure in eSports: GosuGamers is a great place to start your career and be published on a platform that reaches million of viewers worldwide.
Contacts with players/team managers and eSports organizations: Build your connections within the industry.
Be one step ahead of everyone else when it comes to knowing the breaking news in the scene.
A chance to help your favorite scene grow: PUBG is still in pre-release and we are always keen to bring the spotlight to new rising eSport titles and the rising stars.
Work with friendly, open-minded people with many years experience in the eSports sector
Additionally, we're always happy to help our outstanding volunteers take the next steps along their personal esports path. We'll write you a letter of recommendation to reflect the quality of your work, and many crew members have used this opportunity to move on and work for other eSports companies or non-eSports media
What being part of Editorial Crew means/requires?
If you only have the ability to put in a few hours per week to help out with our content we can aid you in your development as a content creator. For those with the time and talent to make a significant impact straight away, there is equally the chance to make a name for yourself in one of the fastest-growing media areas globally. While the majority of the GG.net crew members work on voluntary basis, the industry is growing rapidly and our site is the perfect place to begin your journey within it. You will be working with your crew leader closely to coordinate tasks, but most of the time you will set your own tempo, and have the freedom to discover just how far you can go.
Take initiative and assign tasks to yourself: we love people who don't need to be babysat and ordered around. If you want to write an article about an event, go for it!
Editorial staff are responsible for all text-based content on the site, ranging from news posts about tournaments, transfers, players, events and so forth to unique content, including interviews, guides, tournament previews, columns, player and team profiles and event recaps.
Use Discord and our private crew forums to communicate with the rest of the crew
GosuGamers editorial team members need to be able to write fluent, entertaining copy in English and either be native English speakers or have an English Literature major. A true interest in journalism in the form of either a background in the field or a journalism degree represents an advantage. Working with a site of this size also means you have a chance to gain access to some of the biggest names in esports, something that can only add to your value as a content creator down the line.
When you apply please provide us with a CV or a portfolio and a piece you've written on any topic.
Send your application to [email protected] with the position you apply for in the title of the e-mail