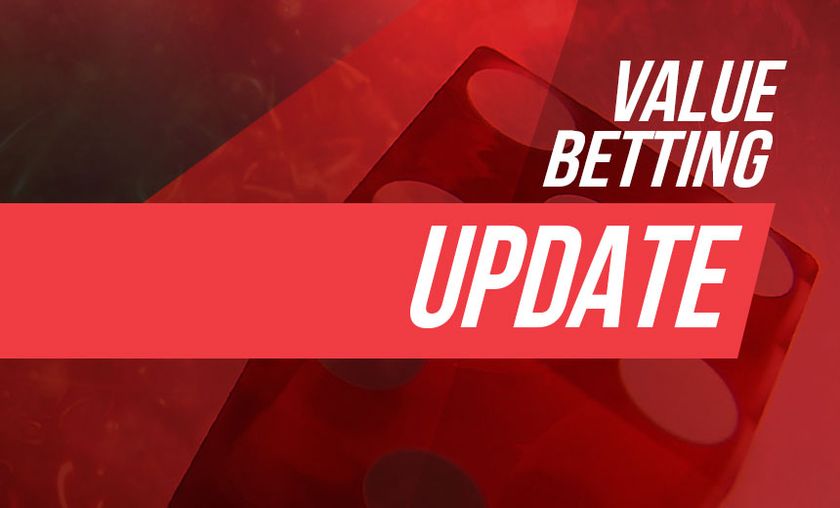 ValueBet Beta - status update and #winnings

Hi everyone. We are bringing you another status update on the ValueBet beta. Once again for everyone that has missed the announcement – you can find all information about it here and join right away.

General status update
Since we added more slots to our ValueBet beta, we have been seeing a steady increase in the participants as more and more people get interested in trying it out and helping us test the functionality. There are still free slots in the current wave, so just go to our guide here to see how to link your Steam and GosuGamers accounts and join in.
We have made a lot of vital improvements to our back-end system and tools. Those changes should be visible to our ValueBetters in the form of very stable and close to perfect payouts on bet winnings, sometimes even in exceeding amounts. We have considerably expanded our reserve pool of items for ValueBet, ensuring top-level value payouts on all matches that have been enabled and closely monitored. Those improvements have also allowed us to more easily monitor, track and respond to any problems and questions that have been submitted to us on [email protected]. Do not hesitate to contact us on that support mail if you want to reach us.

More bets and matches

We are enabling more matches on CS:GO and Dota 2 so you have more opportunities to test the system with games and teams of various scales. As always – you can use our extensive stats and rankings and follow the recent performance of each team in the match pages and beyond to help you make educated guesses on the results.
Dota 2 fans this week are delighted to watch The Summit 3 as the top-level tournament continues to bring us exciting matches. We will be enabling all of its matches for the ValueBet beta and have a small surprise for everyone that will also help us test some things too. 


Each day for the duration of The Summit 3 we will randomly pick one of our lucky betters from the previous day and double their winnings. We will contact him/her via personal message on GosuGamers.net and if he/she agrees – share his name and winning amount in this post here. Keep an eye on your inbox tomorrow, May 15th, for the first winner and have fun watching The Summit 3.
This mostly covers our progress for this report. We are planning to add more information and item status visualization and apply general improvements to your GosuStash. We are also looking to raise the maximum allowed CS:GO items very soon. 

TL: DR
The ValueBet beta is expanding, our system is handling much better and is working well. The payouts on matches are very good and close to perfect per estimate across the board and this week some of you may double their winnings when betting on Dota 2 matches from The Summit 3.

Stay tuned for more updates and contact us at [email protected] if you have questions, problems or suggestions. Happy betting.
Update: Double winners from The Summit 3 matches
We have our double winners from ValueBet  - one was randomly secelcted from all the people that placed bets and won them on The Summit 3 matches from May 14th to May 16th. Each of them has been awarded with items with estimated value equal to his win for his bet on the given match and has been informed by us via our PM system. To see if you are one of them - just check you PM and/or GosuStash. Thank you for watching The Summit 3 event and congratulations!
Have fun watching and betting with ValueBet!