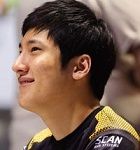 QPANDAs drop SeleCT and Mini, SeLeCT going back to SC2
​Qpad Red Pandas have officially announced that SeleCT and Mini will be departing the main squad. SeleCT will be switching to Starcraft 2, while Mini will look for a new team to continue his gaming career.
A sad day for [team]QPAD Red Pandas[/team]'s fans, as Kyeonghyun 'Select' Ryoo and Hampus '[team]Minimini[/team]' Olsson have left the team to follow a new path in their careers. The Red Pandas began their journey in Dota 2 scene quite successfully, winning the SK trophy. However, their recent performance has not been flawless, with their elimination from the International 3 Qualifiers being probably the most notable misfortune.
SeleCT, previously a Starcraft 2 player, will continue to play SC2 competitively, and will most likely be a part of the upcoming Blizzard World Championship Series. On the other hand, Mini will probably look for a new DotA 2 team and he is expected to announce his new squad in the future.
The official announcement from Qpad Facebook page:
Today we are sad to announce the departure of two QPAD Red Pandas players. After the International Qualifiers the departing players re-evaluated their long term goals with the team and decided to part ways.

SeleCT the former SC2 Professional is now home in Seattle and considering returning to SC2 to compete in Blizzard's World Championship Series. [...]

Mini, Former in-game leader of the QPAD Red Pandas still wishes to compete in Dota2, but will do so outside of the current QPAD Roster. [...]

The QPAD Red Pandas will continue to play out all tournaments they have signed up to using stand-ins over the next months.

Potential new team-mates will be trialed over the summer with the goal being to have a full roster by the end of the Summer.
A statement by Hampus "Mini" Olsson:
Hey guys and gals! I thought i'd make a little statement here to explain what's going on with me or even the team. Well I can't really say anything for what's going on in the team now, but at the time of my choosing to leave it was pretty rough. I had just moved back home and was able to get some air. We had been bootcamping for 2 months with no strategies or game plans. There was little communication from Sing or Waga and it was just obvious things weren't going to get better. I made an attempt to lead, but some personalities just cannot be lead, and without open discussion and honesty to oneself and each other about performances, things just couldn't improve.

Now my perspective could be completely different from the rest on the team, but I wouldn't really know it because we lacked communication.

For me, I really wanted to succeed. I am realistic though and I know that I am not refined enough to carry a team in leading or perhaps otherwise(haha:P). Near the begining when we were winning, Sing talked a lot and there was great communication from everyone. This was when we were most successful and I was beyond happy to be a part of it. Unfortunately, soon later, communication stopped. The team essentially "failed". Respect for Select plummeted, and morale was low. If one stops putting in the effort one's team will fall apart.

There are definitely things I wish I had done differently in the team. For one I wish I had stood up for Select, you were a great player with amazing potential and you knew how to beat the game.

Thank you to all of the people who have supported me and have said I was good and that they are sad to see me go! I will still be around I promise! I love dota, I love professional dota, and I couldn't possibly stay away. Unfortunately, and to much dissappointment, this team isn't the one for me.
The current QPANDAs roster :
Niklas 'Wagamama' Högström

WehSing 'Sing' Yuen

Jesse 'JerAx' Vainikka
Source : Qpad Facebook Page