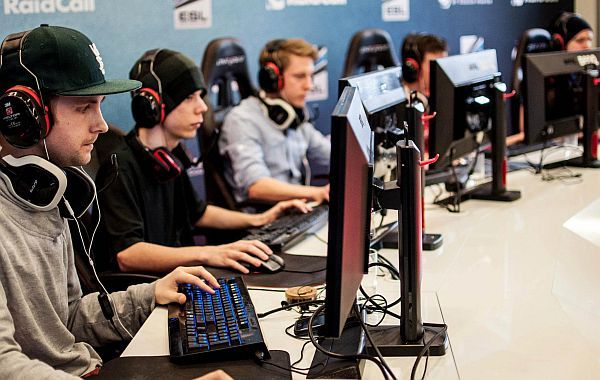 Alliance making it look easy against EG in WePlay Finals


WePlay Dota 2 Tournament has come to an end, with Alliance crushing EG 3-0. The Alliance players take home the $5000 grand prize, while EG and Na`Vi settle for $2500 and $1200 respectively.
Alliance continued their outstanding performance, giving absolutely no hope to Evil Geniuses who did not manage to get a win in the best-of-five final of WePlay Dota 2. The Swedes take the $5000 grand prize and look well-prepared for their upcoming trip to China and G-1 play-offs. On the other hand, EG seem to be having trouble adapting to the departure of their captain, Jacob 'Maelk' Toft-Andersen, despite reaching the final of this quite demanding tournament. Earning the second place, the Americans will take home $2500, leaving Na`Vi with $1200 for the third place.
Game 1: Alliance 1 - 0 EG
EG based their strategy on burst damage and pick-offs, and even warded the whole enemy forest before the first minute to lock down Akke's Enchantress. However, Alliance were pretty focused throughout the early game stages, and managed to isolate and take down several heroes as well. Eventually, Loda's Alchemist got beefy, and Alliance just ran over EG with the Americans being unable to react.
Game 2: Alliance 2 - 0 EG
The second game was quite one-sided, despite Fear's Rubick being exceptional. Alliance line-up fortitude was obvious from the earlier stages of the game, with s4's Templar Assassin destroying most of EG's heroes in seconds. Loda's Phantom Assassin was present in almost every clash despite being a late-game carry. He got out of control pretty fast, ending with a score of 20-1, leading the Swedes to complete dominance.
Game 3 Alliance 3 - 0 EG
EG used their safe lane for a free-farming Weaver who decided to go for Hand of Midas to farm fast and counter Akke's Chen. This allowed EG to apply lots of early game pressure to Alliance, but the result were some rather even trades between the two teams. As time passed, Alliance draft advantage became more and more obvious: every good Reverse Polarity was countered by the high healing of Chen, and EGM's Disruptor did an impressive job restricting the escapes of EG's heroes. The Americans could not keep up with Alliance's late game pressure, and the combination of Loda's Gyrocopter and AdmiralBulldog's Furion decimated EG's defenses, giving Alliance their third and final win.
Upper Bracket
Round 2 - Best of 3
Round 3 - Best of 3
Lower Bracket
Final