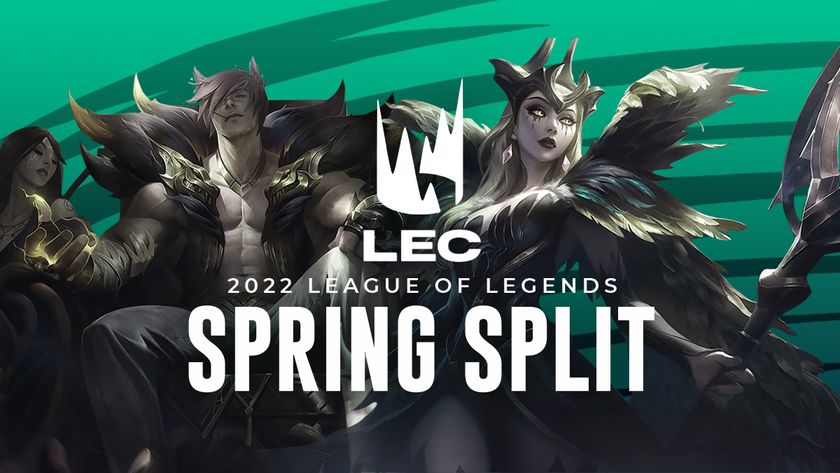 Make way for the LEC 2022 Spring Split starting next Friday, 14 January
The LEC 2022 Spring Split starts in the same week with the LPL as well as the LCK.
The EU region is ready to prove that it has what it takes to roll with the big boys as the LEC 2022 Spring Split starts a week from today on Friday, 14 January. It also occurs on the same week as the LPL (which starts on Monday) as well as the LCK (which starts on Wednesday). However, drama has already reared its ugly head even before the spring split begins.
Due to the rising number of cases in Berlin, Germany (which is where the LEC Studios are located), teams will be competing remotely from their own training facilities. This was to ensure the safety of all the players as well as coaching staff, team personnel, and LEC staff. But that's not the only talking point of the LEC 2022 Spring Split.
After their five-year run in the premier regional league, we bid FC Schalke 04 farewell after selling their slot in the LEC to Team BDS. The EU region has had its fair share of roster shuffles and swaps, seeing plenty of players being moved around. G2 Esports may have lost their star mid-laner to Karmine Corp but have managed to rebuild ahead of the new season. Being one of the LEC's top dogs, it'll be interesting to see what G2 is capable of when the spring split stars.
The LEC 2022 Spring Split will see 10 of the top teams in the EU region battle it out for four months to determine who will go to the Mid-Season Invitational 2022. The group stage will be a double round-robin with each team playing 18 matches in a best-of-one format. If it were to follow its format from the previous years, only the top six teams from the group stages will move on to the playoffs. From there, it's a double-elimination bracket where each series is a best-of-five to determine the winner.
The LEC have a somewhat decent showing in 2021 with MAD Lions being the top dog of the region. They ended last season as the definitive LEC champion, taking both the spring and summer split titles with ease. The team also went above and beyond on the international stage, coming in at third/fourth place during MSI 2021 as well as a top-eight finish at Worlds 2021.
While it remains to be seen if MAD can continue on their dominating streak, they will have to do so with a new squad after losing their AD carry to Team Vitality as well as their mid-laner to Fnatic. The LEC is a dark horse at the moment with many teams capable of taking the top spot in the coming months.