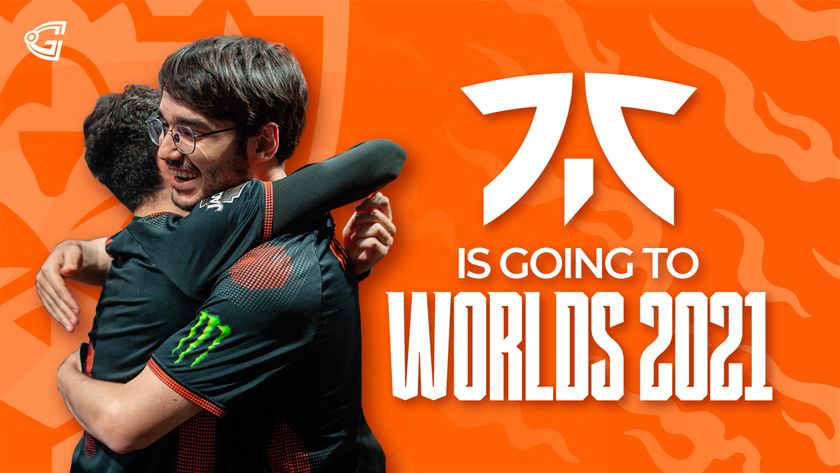 Fnatic is going to Worlds once more and doing so in style
One of EU's fan favourites have had an underwhelming season but they end it on a high in spectacular fashion.
Fnatic is going to Worlds after a highly impressive lower bracket run that saw them take out three teams on their route to China. With the LEC only getting three slots to the biggest tournament of the year, many did not expect Fnatic to go as far as they did. While their run was arduous and shaky at best, they put up a fight and came out on top each time.
All of their three matches before them reaching the lower bracket finals ended 3-2 to their favour. With all their games going to a full best-of-five, the mental battle would be severe on Fnatic, especially when you have to repeat it three times. While the games against

Team Vitality and

Misfits Gaming  were entertaining, it was their most recent match against

G2 Esports that got everyone excited.
With both Fnatic and G2 Esports fighting for the final spot to Worlds, you knew it was going to get intense. What set the tone for the series was the ever-evolving storyline of Martin "Rekkles" Larsson making the switch over to G2 from Fnatic after being with the black and orange for over five years. Having been great rivals for years, his switch was taken with much distaste. However, fans wouldn't be too worried about that right now.
What a journey
2021 has not been kind to Fnatic. After the departure of Rekkles and a few others, Fnatic had to essentially rebuild its team from the ground up. Even then, they weren't able to live up to the ever-lofty expectations they have already set, missing out on MSI 2021 earlier this year. While their Spring Split form was average at best, their Summer Split group stage form was much better, winning 11 out of their 18 games.
Yasin "Nisqy" Dincer was the team's focal point during the group stages, bagging himself four MVP titles for his troubles. The former midlaner for
Cloud9 came back to the EU with a point to prove that he has what it takes to perform at this level. But during the playoffs, it was Adam "Adam" Maanane who really stood out, being an absolute menace on the top lane in their series against both Misfits and G2.
As a whole, Fnatic has been on a terrific run of form as of late. Their in-game communication has been a lot better as well as their decision-making. While the team is still relatively young, there is still room to grow. What has helped with the team transitioning to a different tier would be the introduction of their head coach, Jakob "YamatoCannon" Mebdi. He has been a crucial addition to Fnatic since he joined last year, whipping the team into shape and just at the right time too.
Doesn't stop here
With

MAD Lions already booking their flights to China after beating

Rogue 3-0 in the upper bracket finals, it now falls onto who will take the play-in stage slot. This will be directly between Fnatic and Rogue when they face each other this coming Saturday, 28 August. All eyes will be on Rogue as well as they hope to bounce back after a trouncing from MAD Lions. On the other hand, Fnatic will be going all out in ensuring they make it to the group stages alongside MAD Lions. The last time they made an appearance at the play-in stage was back in 2017.
But it should mean more to Fnatic than just going to Worlds. The franchise has a storied history with the tournament, being the first-ever team to win the prestigious trophy as well as setting the standard for the entire EU region. Having been the Worlds on multiple occasions, they have never really had the best showing on the international stage. Their best shot at reclaiming the title came in 2018 where they lost out to 
Invictus Gaming in the grand finals.
With their match against Rogue closing in, it's time for Fnatic to pull their socks up and show the rest of the LEC that they are back.