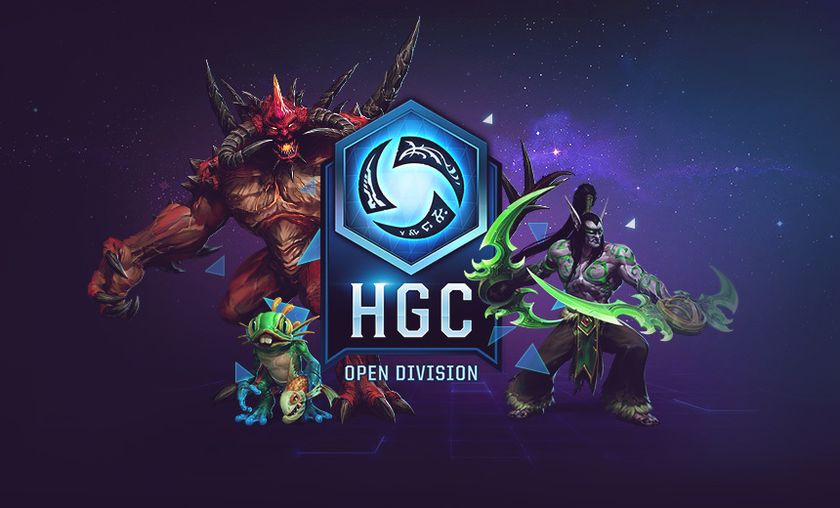 Fourth North American Open Division semi-finals start tonight!
Tournament Hub
We're about halfway through the second phase of HGC Open Division and as only eight teams will advance to the playoffs every single cup is vital.
Yesterday about 20 teams faced off in our best-of-three bracket to determined the winner for the fourth North American Open Division Cup.
Tonight in the first semi-final, Firm Handshake will face against Donkeys R Us. Firm Handshake achieved top four in the first cup but hasn't been able to break any higher position in any of the previous cups until now. While they currently sit at sixth place (seemingly fifths as Players Unknown is now defunct), they're dead set on proving their worth before the playoffs. Donkeys R Us, on the other hand, has earned third place in every single cup this phase. You could consider it a curse, but because if it they've been able to rack up enough points to sit first place in the standings due to Hold it Down changing their roster. Firm Handshake and Donkeys R Us have face each other before in the first cup with a close 2-1 finish to give DRU the third place win.
On the other side of the bracket, Held it Down will face Flame is Lame. Held it Down is obviously the team to beat this phase, with ex-pro players like Khroen, McIntyre and Arthelon eager to get back into the Premier League. Held it Down has won every cup this phase, except the first and the only team that seems to be able to hold up against them, so far, was Imported Support. There were no sights of them this cup, however, so there's a good chance Held it Downs win streak will continue.
If tonight ends with the typical results of Held it Down taking the cup win and Donkeys R Us getting third place, Donkeys will still be atop the standings but Held it Down will only be 15 points behind.
After tonight only three cups remaining until the playoffs, which means there is plenty of time to not only sign up, but secure a spot in the top eight and fight for the best seeding possible.
The first semi-final match will begin tonight at 18:00PDT on twitch.tv/arcane8 Tune in to see how the second phase is shaping up, and which of the new breed have the chance to ascend to the top level and become legend.
Missed registration for this cup? Registration is now already open for the fifth cup!
Follow us on Twitter@GosuGamersHotS for more Heroes of the Storm news and coverage from around the world.