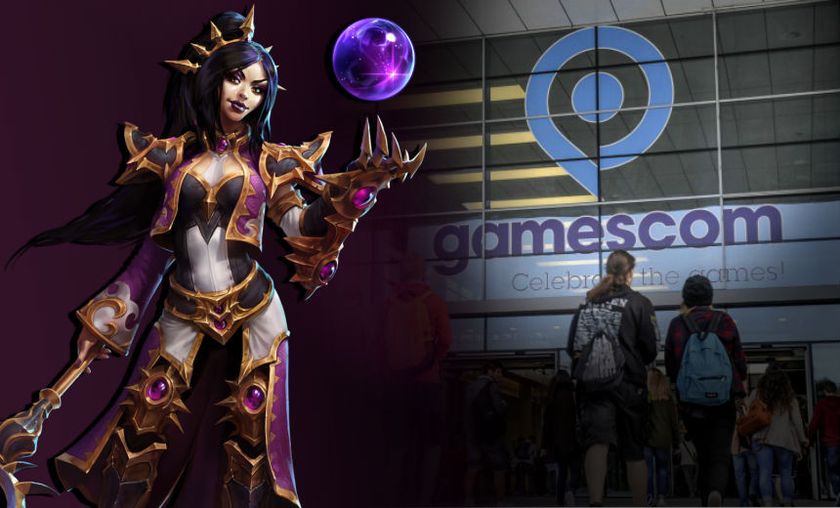 Gamescom qualifiers end with a shock

Team Liquid are a regular semi-finalist in offline tournaments but still hadn't qualified ahead of the last gamescom Qualifier. With plenty of strong teams in qualifier 3 their qualification spot was by no means certain.
Team Liquid's last chance at the Gamescom saloon
In the bottom half of the bracket Team Liquid progressed steadily and reached the qualifying series where they would face GIZ (GoogleIshetZont LV). The series was not close with GIZ looking like the polished veterans and Team Liquid the nervous challengers.  In the first game on Cursed Hollow, Liquid attempted a boss steal after 6 minutes overcommitting and losing 3 members. The second game on Infernal Shrines saw TL concede punisher after punisher and eventually lose the game, the series and any chance of qualifying for gamescom.
GIZ- was BKB the problem?
In June 2016 Team Liquid let 2 players go, one of which was the tank player BKB (bkbgrnrjefek). There was a suggestion that BKB was behind Team Liquid's then mediocre performance, and was 'the problem'. After leaving Team Liquid BKB joined GIZ and has performed well in his time there, and with GIZ beating Team Liquid he achieved revenge on his old team. BKB might be a problem for Team Liquid but it was by being instrumental in knocking them out, not by holding them back.
The rise of ePunks
EPunks are a new team forming in late June with a mix of players from teams that aren't particularly well known though that is not to say they lack competitive experience. ChriZplosion was a member of put it in the chips; Nic and WolfJoe were members of Reason Gaming both of who qualified for previous European regionals. So it should not be a surprise that they managed to qualify, defeating Just a Moment and Outlaws and booking their spot for gamescom.
Looking ahead
Not to take anything away from ePunks, who should be congratulated on getting to gamescom, but the story of the final qualifier was GIZ beating Team Liquid to deny them a regional spot. Team Liquid who have been to the semi-finals of the last 3 European regionals. This would seem to be a tremendous shock with such a proven team unable even to qualify but here is some food for thought.
Team Liquid have not won a single semi-final game this year and it took them until the second qualifier of the last European regional qualifier and a close series to qualify. Team Liquid have looked vulnerable for a while and this qualifier has certainly shown that. What next for Team Liquid?
The final Fall European Regional will be at gamescom in Germany August 17-19.
Follow us on Twitter @GosuGamersHotS and on Facebook for more competitive Heroes of the Storm news and coverage from around the world.