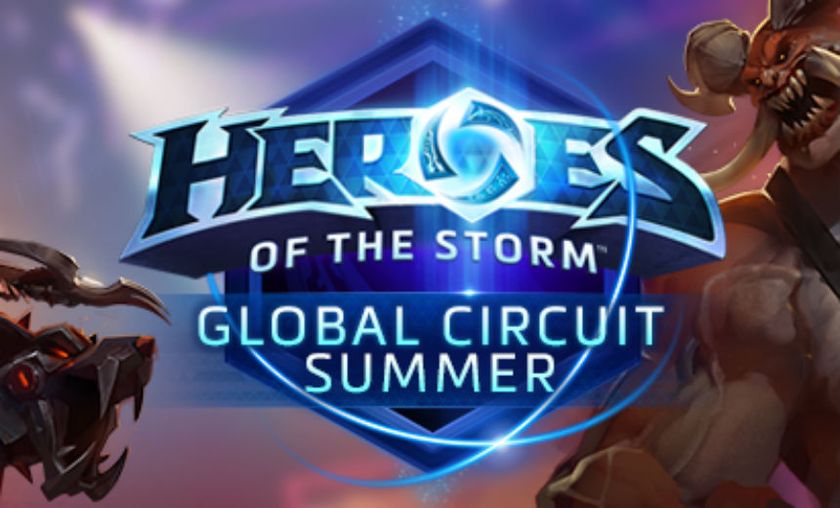 Summer Global Circuit NA: Day one recap in the aftermath of the 'Rosterpocalypse'
Today the first of 3 Qualifiers marks the beginning of summer competition for newly shuffled NA region.
The Global Summer Circuit kicked off in NA today with the first of 3 qualifiers being held to see which teams will secure the first 2 spots for the Dreamhack Summer Regionals in May. A total of 45 teams registered for the competition and after 3 rounds we are already down to 8 teams.
No upsets so far
Even with the high volume of teams that registered it comes as no surprise that the following teams are moving on to the final rounds of the first Qualifier. And while Cloud 9 is still favored to retain its crown in NA the other top spots could very well be up for grabs with the numerous roster changes that have occurred recently.
Rosterpocalypse
Weaknesses and needs were revealed throughout the Spring season, and many teams did their best to make necessary adjustments in preparation for Summer. Today, we got our first look at how these changes are working out so far, and things look promising.
Naventic's addition of Sammuel "bigempct" Hua from Team Blaze is off to a great start with convincing sweeps of both Global Gluttony and PLEYZ. With only a few days to integrate their newest player, it was impressive how coordinated the team's synergy was in each of their wins.   
GFE seems to have commandeered ASU's championship momentum from Heroes of the Dorm with new additions, Mike "MichaelUdall" Udall and Stefen "akaface" Anderson leading the way in the team's victories over 2ARC Gaming and Deadlyice. David "Roflcopter" Young, formerly of Team Blaze, was also added to the roster and tomorrow's match-up against Naventic will be their first major test.
Tempo Storm recently acquired Aaron "erho" Kappes from Naventic and Thomas "Tomster" Maguire from Gust or Bust and, despite limited practice together while acclimating to Erho's aggressive shot calling, they still managed to make it through the food aisle defeating Team Banana and Butter Chicken. They face Team Blaze in the next round.
Team Blaze replaced bigempct with Paul "Apauloh" Oh who must have made an impression during Heroes of the Dorm when his team, Pool Plato St, from Boston College battled Dark Blaze from UT Arlington, a team with two Blaze players on it. With wins over Team Blank and Vape Nation, Team Blaze is looking to build off of their strong finish from last season.
Pool Plato Yet More Tangoes added Quinn "Srey" Fischer from Tempo Storm, Francis "MATRE" Gilbert-Brodeur from Luminosity Gaming, and Dan "danleefor3" Lee from Team Blank. Sadly, they're off to an unfortunate start after being swept by Cloud 9 in the second round.
Adapt or perish
In an unprecedented circumstance, teams were forced to compete with the latest patch update the same day it was released. Details of the patch were announced on monday but with changes to several Heroics, nerfs to Li Ming and Illidan, and buffs to Kael'thas and Tychus the time to practice with the patch made this Qualifier more challenging than it needed to be. However, with the increased frequency in which Blizzard is releasing these patches, teams who can adapt faster are likely to enjoy an advantage going forward.
Two more Qualifiers will be held before Dreamhack in Austin where 6 additional teams will have the opportunity to battle for spots in the Summer Regional. A $100,000 prizepool will be on the line, promising a lot more high quality Heroes!
Follow us on Twitter @GosuGamersHotS for more Heroes of the Storm news and coverage from around the world.