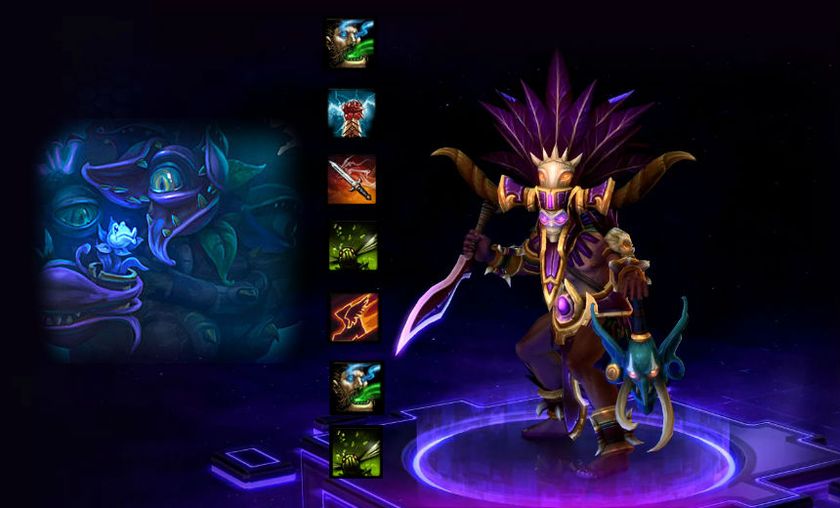 Nexus Newbies #2: Nazeebo on Garden of Terror
On today's episode of Nexus Newbies, we learn why you should never forget about your core, even when you are winning the fight.
Episode #3
Today episode of Nexus Newbies features a Nazeebo player called SilverSnakes. The Nazeebo play is pretty solid, but the hard loss still remains. What happened?
We talk about Gathering Power, how to fight stealthed heroes, Garden Terror strategies and some Nazeebo talent builds. The ending of this surprised us just like the players, which is a lesson in it's self. When you lose a keep the game changes: you no longer have the luxury of taking long team fights or being outside your base for extended periods. You must be aware of your base being pushed in, which admittedly, isn't what you are thinking of when you are finally winning some team fights.
You may want to kill heroes, but don't let minions become win-ions for your opponent!
Check out the above critique. Did you learn anything new, or are you more experienced than our featured player? Let us know in the comments!
Dorazion and Vannity have been playing Heroes since the earliest stage of the Alpha, going all the way back to the games first public appearance at BlizzCon. Their work in eSports exposes them to countless professional matches across all regions, and, as rank 1 players hovering around the 3300 MMR, helping out newer players without a firm grasp on optimal play behavior is exactly how they would like to spend their time. 

If you want your replay critiqued, send in a replay to [email protected] with a couple of notes on what you think is wrong and what you would like to improve. Any heroes and any skill levels are accepted!
Follow us @gosugamersHotS for more eSports news
---

More on GosuGamers Heroes of the Storm:
Do you want to join our GosuGamers crew? Click here for more information