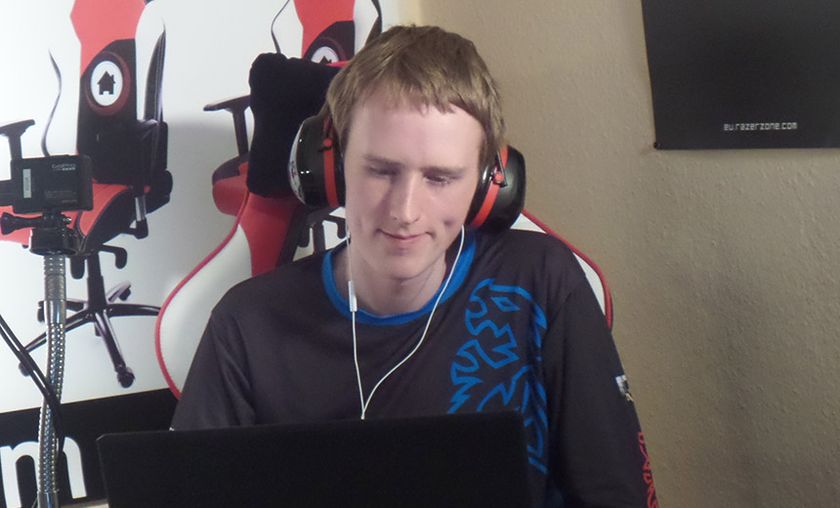 Xixo takes fifth invitational in a row as he triumphs at HS Arena
Natus Vincere's Sebastian "Xixo" Bentert is five for five when it comes to recent invitational tournaments.
Since July, Xixo has been nigh unstoppable. The win streak of the German began at the ROOT Gaming Invitational where victories over Neirea, Surrender and Chakki sent him on a war path of triumph. Championship runs at SCAN Invitational, EIZO Cup #1 and eSports Arena followed – alongside a respectable top four finish at OGN Master 3 – netting almost $14,000 in tournament winnings for the Na'Vi player.
Last night, Xixo added a fifth invitational championship in a row. After accepting an invite to the $5,000 HS Arena Grand opening, Xixo went on to win all but one of his matches, prevailing over fellow Berliner Tobias "Twobiers" Groop 4-2 in the finals.
The HS Arena itself gathered attention due to its abandonment of the standard Conquest format and the revisiting of the 2014 Last Hero Standing and also by being the first televised tournament after the Warsong Commander nerf. Although Paladin was expected to be a dominant class in the absence of Patron Warrior, the day belonged to the aggressive builds. Xixo relied heavily on his Face Hunter and Aggro Druid to melt through the opposition within minutes, a lot of his series ending as early as turn six or seven.
Xixo's impressive streak has also torpedoed him towards the top of the GosuRankings, putting him ahead of Americas' champion Ryan "Purple" Root and China's veteran Xieyu "TiddlerCelestial" Wang. Though his ascend has been rapid, Na'Vi's frontman is still far below rankings leader Thijs "ThijsNL" Molendijk, who looks untouchable at 1,397 points, more than 150 ahead of the competition.
Round 2 - Best of 5
Round 3 - Best of 5