Complexity Alchemixt retires from Hearthstone following an account permaban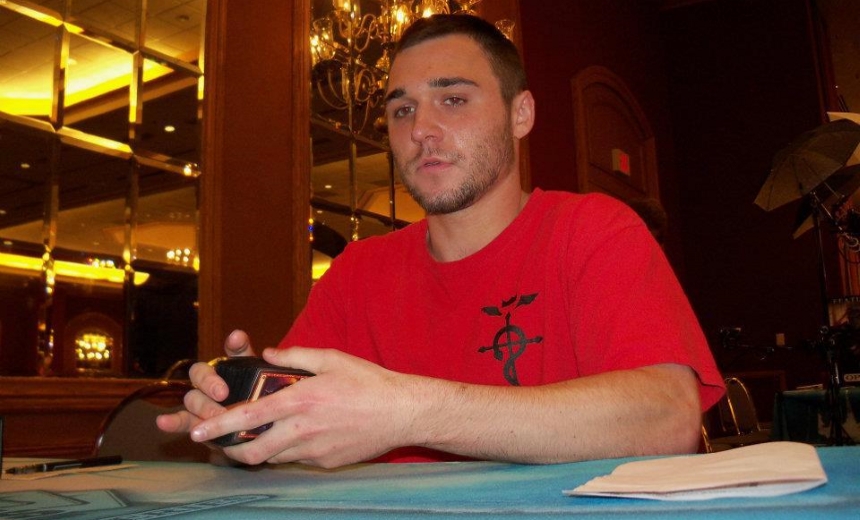 After the permanent ban on his main Hearthstone account Dan 'Alchemixt' Walton decided to retire from professional Hearthstone, but accepted to stay part of compLexity Gaming, while searching for a new passion in the gaming world.
Alchemixt, who reached Top 16 in the World Cyber Arena 2014, as well as being one of the two American qualifiers for the World E-sport Championships 2014 is retiring from professional Hearthstone due to a permanent ban of his main Hearthstone account.
Dan has a long history of articles and content about Hearthstone strategy, as well as deckguides and was well known for his detailed play commentary. He also reached 3rd/4th place in the HSL Season 1 Champion's League and was one of the longest running players in the IHearthU King of the Hill format together with Savjz, one of his former team mates on Team Curse.
Alchemixt's comment on his permanent ban in the official statement:
"I do not want to get into the small details because that will just lead to unnecessary drama, questions, and possible slander of my reputation. Instead, I will outline the basics for all of you.
Did I break any of Blizzard's rules? – Yes
Did I do it intentionally? – No
Was I being malicious, seeking or inadvertently getting any sort of competitive advantage, or did I have any bad intentions? – No"
You can find the full statement on the compLexity Gaming site.
---

More on GosuGamers Hearthstone: