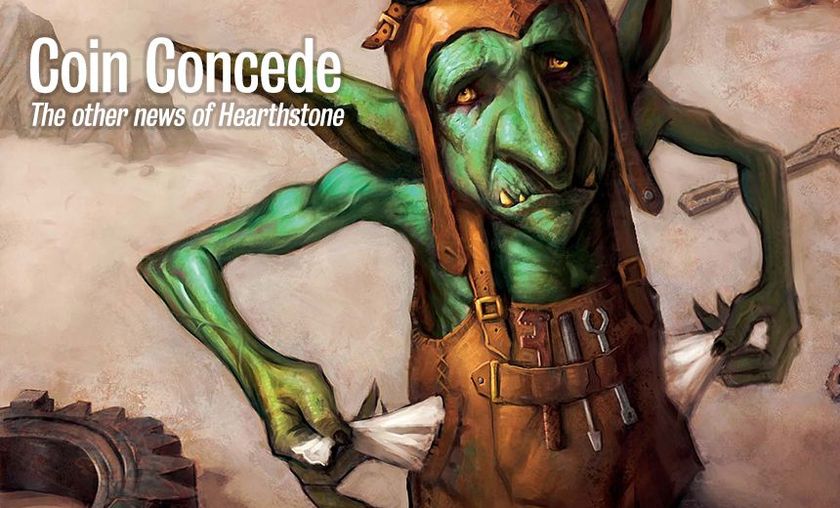 Team owner drops Hearthstone because of randomness, signs Rock-Paper-Scissors-Lizard-Spock roster
"Coin Concede" is back with news that almost happened. Or maybe they almost didn't?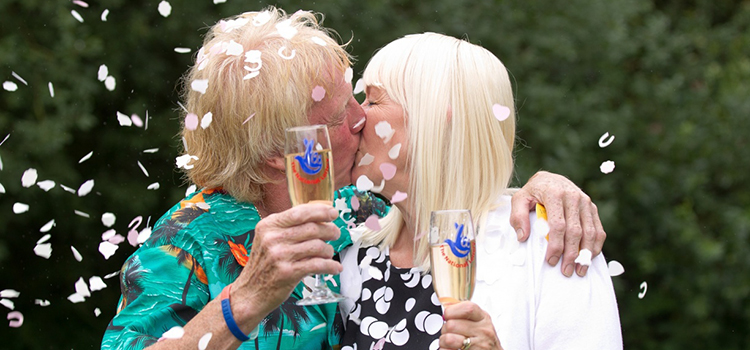 Photo: Tom Maddick/Camelot/PA
Lottery-winning couple forms Hearthstone team

UK couple David and Kathleen Long recently became famous in their country after winning the EuroMillions lottery twice in two years now. Both professors of arengistics in the University of Scunthorpe, David's and Kathleen's playing of the numbers has thus resulted in 2 million GBP in winnings, making the Longs the unofficial King and Queen of volatility.
Now, having the urge to be hip in their silver years and more money than they know what to do with them, the David and Kathleen will be founding a Hearthstone team, continuing their trend of investing money in areas where the luck of the die-roll decides everything.
"I heard my grandson raging over that Hearthstone game the other night, claiming it was all luck and no skill and how 'he can't believe some noobs are making money out of it' and then it hit me – luck is our skill, so why not make more money playing a children's card game," said David.
The Longs have already made their first steps into high-level Hearthstone. "I am playing that guy with the antlers and use that card with the bombs that deal 4 damage each and now I'm ranked 420 after two days," Kathleen admitted but climbing the ladder is far from her and her husband's aspirations.
"Apparently, randomness is way too random for the regular people and they seem to lose a lot of games, so we'll be founding a team and a workshop group to help players in need. A young gentleman from Salt Lake City already called us for advice."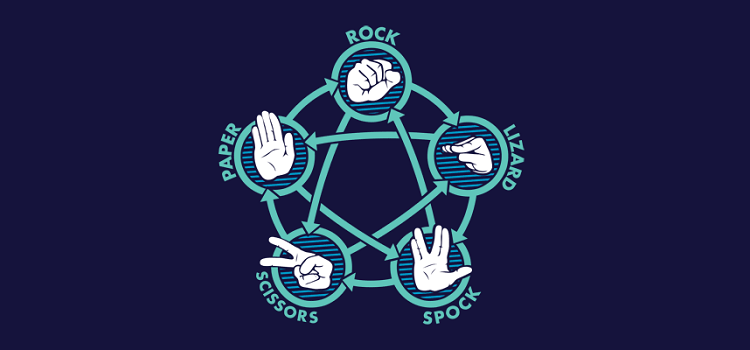 Team owner drops Hearthstone because of randomness, signs Rock-Paper-Scissors-Lizard-Spock roster

Surprising news colored the afternoon of Tuesday, April 7th after Andrew Christoforou, owner of UK-based Team Infused officially announced the disbandment of its Hearthstone division and the conclusive shutting of the door for any future HS endeavors. His reason for the latter was thought-out and solid:  "The game is all about the luck of the draw."
This left the vast Hearthstone community – as well as Infused's ex Hearthstone roster – aghast, having had no idea the game they enjoyed so much was indeed all about RNG. The revelation was a bold one but one could almost see the logic behind it.
For Christoforou and his organization, however, this isn't a step towards shrinking their outreach and all of the Hearthstone squad has been immediately replaced as Infused ventured into a new, up-and-coming esport.
"I have immense fate in our Rock-Paper-Scissors-Lizard-Spock guys, and I'm sure they'll do a fantastic job" Christoforou stated.
Rock-Paper-Scissors-Lizard-Spock – or RPSLS as its fans affectionately call it – sounds like a strange choice, but it's a way more stable, advanced and perspective esport, Infused's CEO explained.
"It has only ten match-ups - four times less than Hearthstone - and it also doesn't have Piloted Shredder. Not to mention its gesticulatory nature eliminates any need of headsets or other peripheral products."
"Look out for Infused's RPSLS squad on Own3d.tv as they make their competitive debuts soon," Christoforou continued, refuting any doubts that he has no idea about the esports climate.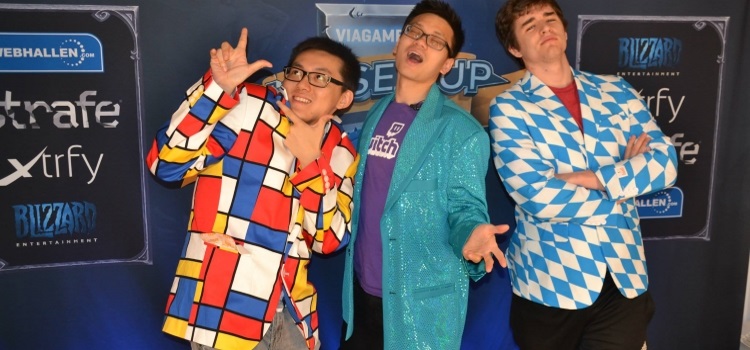 Hearthstone boy band with a second concert at SeatStory Cup
The upcoming SeatStory Cup III will have more entertainment than just Hearthstone. Organizer Dennis "Take" Gehlen has reached out to recently established Hearthstone boy band, founded during Viagame's HouseCup, to entertain the vast population of players that will jam his apartment this weekend, GosuGamers has learned.
The "The boombot boys" currently consists of Jason "Duracell Bunny" Chan, Dan "I was drugged and can't remember joining" Chou and James "What the hell is a boyband" Kostesich. They have outfits and everything and are looking forward to their first appearance on stage following their Stockholm debut concert.
Despite the flamboyance of the band, GosuGamers sources have actually learned that group's front man Dan Chou was disappointed when nobody in Stockholm wanted to buy their first and only CD, even though "a whole 15 minutes of production" were put in, 10 of which went towards figuring how to use the soundboard. With Krefeld, Germany being the next stop in the enthusiastic trio's world tour, they are hoping to finally sell at least one copy of their single, so they finally pay the production costs.
Reading up on the concept of boybands, Seatstory Cup participant Andrey "Reynad" Yanyuk wanted in, but was denied by Frodan with the words "We got no time for games". The pop stars are also said to be starting their own reality TV show soon, dubbed "Two Trumps and a white guy".
The GosuCrew officially wishes the band all the best. The GosuCrew will also NOT buy any copies of the single, please, stop emailing us.

This is homage to other homages. If our words made you laugh, follow us @GGNydra and @StoTheXHS.
 
Previously on Coin Concede:
HouseCup champion puzzled after not getting signed by Archon
---

More on GosuGamers Hearthstone: