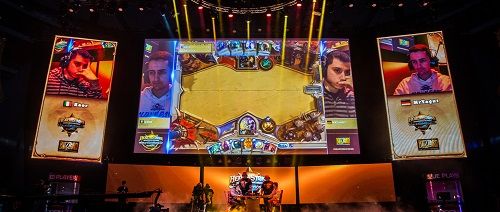 Kolento, Numberguy, Greensheep and Kaor off to Blizzcon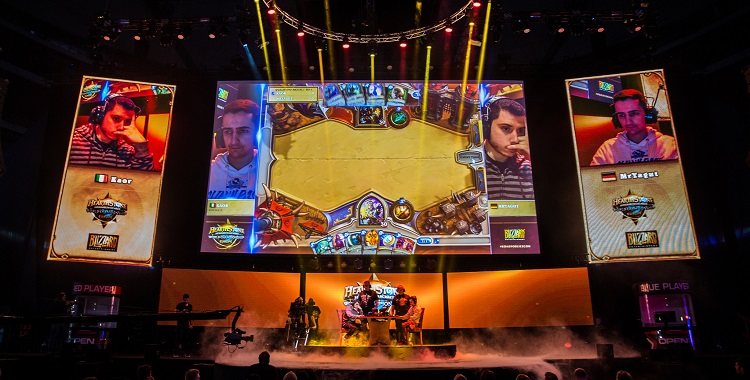 Coverage hub | Day 1 recap | Day 1 stats analysis | Day 2 recap | Twitter feed | VODs
After almost 40 hours of broadcast time, the BlizzCon European qualifiers are over and the old continents finds the top four players to represent it at the World Championship.
On Saturday, Hearthstone fans exhausted from the 20-hour marathon the previous day nonetheless woke up to watch the closing chapter of the European qualifiers. Only eight players and four matches were left and before the day was over, four tickets to BlizzCon World Championship would be handed over. 
The day began with MrYagut facing Kaor. The German opened with an extremely unorthodox Hunter control with [card]Violet Teacher[/card]s, [card]Multi-Shot[/card]s and [card]Deadly Shot[/card]s and caught Kaor's Druid off-guard to take the lead. From there, Kaor took the initiative and riding his Priest manager to 3-1 MrYagut, taking the first ticket to BlizzCon.
In the second face-off, comeback king Numberguy scored another reverse-kill against Frezzar. Down 0-2 against Swede's Priest, Numberguy rocked out his Druid and ploughed through Frezzar effortlessly. Numberguy was soon joined by Greensheep who blanked aggro Mage hero Thefishou in one of only four 3-0's for the entire tournament.
The final series had Kolento play ThijsNL in the highlight match of the playoffs. ThijsNL opened strong on his Priest against Kolento's Shaman is a five-star series opener but his advance was halted by Kolento's Handlock in the second game. From there, Cloud 9's ace went on a rampage, winning two more back-to-back series with Gul'dan, eliminating ThijsNL from the competition and advancing to BlizzCon.