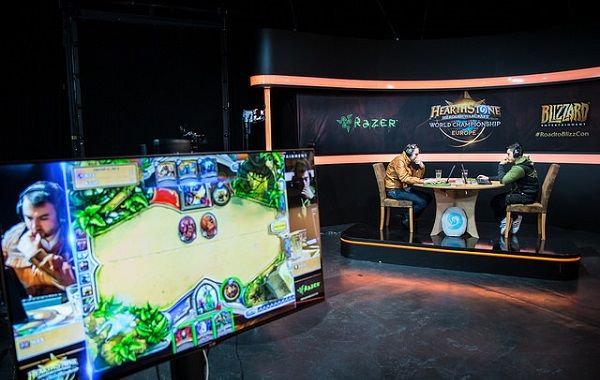 #RoadtoBlizzCon Europe day two full recap with VODs and Thefishou's aggro mage

Coverage hub | Day 1 recap | Day 1 stats analysis | Twitter feed | VODs
Note: VODs are in the process of uploading. 
It was an insane Friday at the Ericsson Globe. With twelve matches to be played, the broadcast for the second day of the BlizzCon European finals went on for close to 20 hours, ending just before sunrise. 
Despite the exhausting schedule, the viewers were given one of the most memorable tournaments in Hearthstone history. Fan favorites were knocked out and underdogs fought tooth and nail for their spot in the top 8. There were nail-biting coin flips, lucky top decks, reckless aggression going against the composure of controls and lots and lots of five-star series. 
You fill find full recap of the played games in the spoiler tags below as well as group stage standings and bracket pairings in case you don't have a whole day to spare just to watch Hearthstone (though we strongly encourage you do that). We've also compiled one of the most unexpected decks for this tournament - Thefishou's aggro Mage - which went 5-1 during the group stages.
Note: Only 28/30 cards from Thefishou's Mage deck were shown on stream. We've assumed the last two cards are second [card]Arcane Intellect[/card] and second [card]Water Elemental[/card]. 

Group D recap
Group C recap
Group B recap

Group A recap
Front page photo: DreamHack