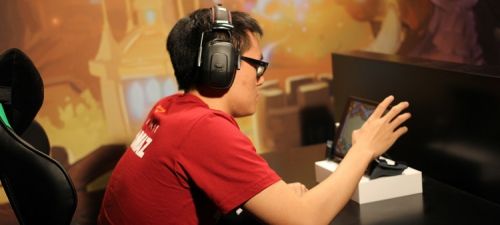 Amaz takes another championship, 4-3's Realz at VGVN [decklists inside]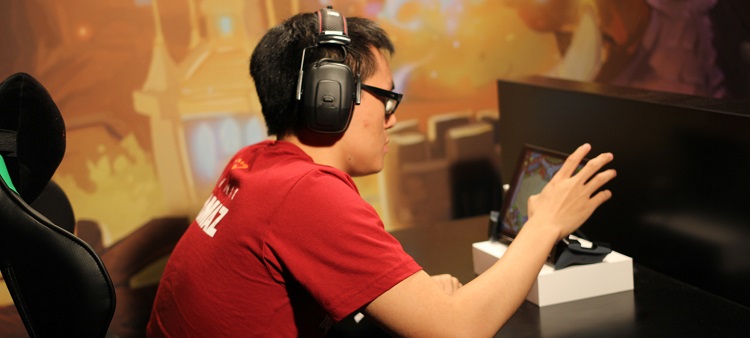 Team Liquid's Jason "Amaz" Chan takes his third tournament championship after IEM Shenzhen and Millenium Cup. The Priest expert defeated Managrind's Ryan "Realz" Masterson in seven games to walk out with $1,000 after a victory at VGVN cup.
Although he was eventually crowned champion, Amaz didn't have the easiest time in the group stage of the VGVN tournament. The Shenzhen champion barely advanced as second in Group A by the power of having exactly one more map win than his rivals Xixo and Rdu, who tasted elimination.
Amaz's runner-up spot in the group paired him with team-mate and Group B winner Savjz in a traditional Liquid team-kill. Amaz's Zoo took the opening game but the series was quickly equalized by Savjz's handlock in a Warlock mirror. What followed was Amaz's best impression of Realz's group stage run as the Hong Kong player destroyed the Finn in three consecutive games, packing the power of a control Paladin deck.
This put Amaz in the grand finals where Realz was already waiting after beating his own team-mate Forsen in a hard-fought seven game series. Three games into the grand finals, it was all looking spectacular for Liquid's player as his mid-range Hunter had put him up at 3-0 and Realz was staring defeat in the eyes.
Game four was the start of Realz's comeback, however. With his Hunter, Druid and control Paladin dead, Realz resorted to his Demonlock deck as his last chance to win a map at the grand final. And win he did, beating Amaz's Hunter, Shaman and signature Priest to death, forcing a final game seven.
It was there on the last battlefield that Amaz took the VGVN crown. Left down to his control Paladin which had beaten Savjz bloody an hour earlier, Amaz outlasted Realz's Warlock for a final 4-3 and the $1,000 first place prize.
Standings:
1.
Amaz - $1,000
2.
Realz - $500
3/4.
Savjz - $300
3/4.
Forsen - $300
Group A decklists (Realz, Amaz, Rdu, Xixo)
Group B decklists (Forsen, Savjz, Lucky, Reynad)
Playoff decklists (the fifth decks of the top four. F.l.t.r. Forsen, Savjz, Realz, Amaz)