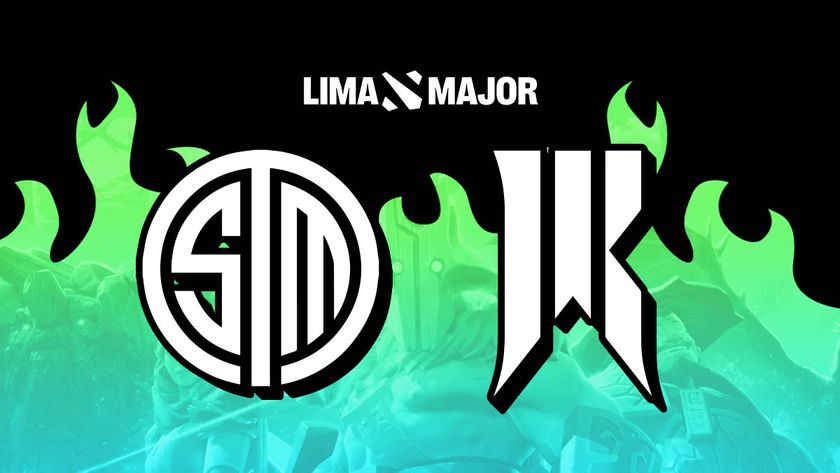 Shopify Rebellion and TSM will be the two teams representing NA at the Dota 2 Lima Major
Shopify Rebellion and TSM have qualified for the Dota 2 Lima Major after achieving a perfect score in their first six series in the NA DPC.
The North American Dota 2 scene suffered a bit of a setback at TI11 and the roster shuffle that followed. Not only was NA the worst of the six Dota 2 regions in Singapore, but they also lost a juggernaut of the region when Quincy Crew (Soniqs at TI11) decided to call it a day and all members went their separate ways. One of the other top teams in the region, TSM, also underwent a significant change, switching three players from their TI11 roster, with former captain David "MoonMeander" Tan transitioning to coach.
The only team, or rather roster, that went through the shuffle relatively unscathed was the Shopify Rebellion roster, which previously played under the Evil Geniuses banner. So it comes as no surprise that in a weakened NA DPC Division I League, Shopify Rebellion were the first to secure one of the two spots to represent NA at the Lima Major in Peru in early March.
The only change Shopify Rebellion made to their roster was switching their former offlaner, Egor "Nightfall" Grigorenko, with Jonas "Saberlight" Volek, who played for TSM in the last couple of seasons. Saberlight seems to have adjusted to life with his new team quite easily, as Shopify Rebellion qualified with a series score of 6-0, not even dropping a single game in the process.
Their last win before qualification was against Nouns, who were expected to take Quincy Crew's place as NA's third strongest team, but did not pose as formidable opponents for the Rebels (as we can lovingly call them), going down in two games. Of course, Shopify Rebellion's most difficult test stands ahead of them, when they take on TSM on the 28th of January. Even though at this point it will be nothing more than playing for pride, Saberlight is hell bent on beating his old team.
TSM have shown great character this season. Bringing in three players from three different regions, Enzo "Timado" Gianoli, Jonathan "Bryle" De Guia, and MoonMeander have done a creditable job of steadying the ship and securing the coveted second spot for the DPC Major in Peru. Their last victory was against Daniel "Dendi" Ishutin's B8, and they will head into their matchup against the Rebels with a 6-0 series score as well. B8 are staring at relegation after losing their first five series.
While it will be interesting to see who comes out on top when the big boys of North America take on each other on the 28th of January, NA Dota 2 fans will be more anxious about how these teams perform in Lima in early March. In recent times, NA teams have not fared well in international tournaments, and a strong finish by one of the two teams can go a long way in restoring the faith fans and esports organizations have in the region.