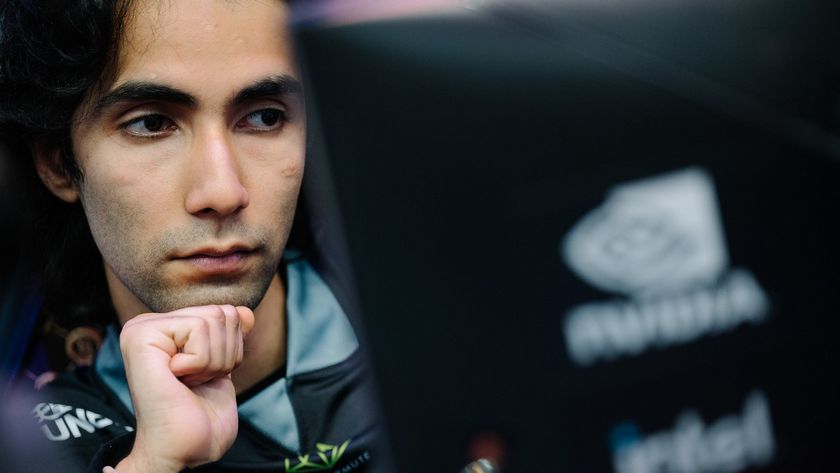 SumaiL makes flawless debut with Nigma Galaxy in DPC Tour 3
Nigma Galaxy are fighting their way back to Division 1 in the third and final tour of the 2022 Dota Pro Circuit.
Following the relegation to Division 2 in the previous tour, Nigma Galaxy recruited Syed "SumaiL" Hassan, who is once again returning to the mid lane while Amer "Miracle-" Al-Barkawi is making another switch to the carry role. The changes are definitely made with a bigger target in mind than just promoting back to Division 1. The new Nigma Galaxy line-up is just starting the road to The International 2022 qualifiers and their warm-up will be made through Summer Tour Western Europe Division 2 matches.
"At the end of the day, we look at this as practice for TI," said SumaiL in the winners' interview for the official DreamLeague broadcast after Nigma's clean 2-0 sweep in their division 2 opening series versus IVY.
SumaiL made his debut under the Nigma Galaxy banner with somewhat unconventional heroes for the mid lane, bringing a Keeper of the Light in game one and an Earth Spirit for game two to toy with IVY.
What Nigma seemed to have tried with their first series of the Summer Tour, was to adopt a fast paced playstyle, letting SumaiL set up the tempo. His KotL game was pretty much perfect. He went for an Ethereal Blade-Spirit Vessel- BkB build having to play into a Pugna-Mars-Phoenix trio that in theory could always catch the enemy off guard with the big arena-egg wombo combo. He crushed the mid lane matchup and ran over IVY, who had to admit defeat in under 30 minutes.
Game two, however, turned to be a back and forth battle where Nigma had to make a comeback from a nearly 20K gold deficit. Although the mid lane Earth Spirit went just as smooth as the Keeper first match, his impact in the game wasn't as big as KotL's mainly due to a direct counter he had from IVY with a carry Bloodskeer and early Bkb's on two of their cores.
IVY had multiple tools to deal with Nigma's aggression. They had a simple and efficient Skywrath-Pugna support combo with the Decrepify into Sky's spells and were able to control the fights with the BS and an offlane Dragon Knight.
But, they couldn't close the game despite taking two lane of barracks from Nigma and building a tremendous advantage in both gold and experience. A couple of uncoordinated initiations from Dragon Knight who went way too deep behind the enemy lines with his Shadow Blade-Blink Dagger item build, while he couldn't be followed by his teammates, gave Nigma the perfect opportunity to take down IVY's most beefy core and then clean the rest of the enemy heroes. 
Both Nigma Galaxy and IVY will return to action only next week when they will have new opponents and a new patch to play with. Nigma will be pitted against DGG Esports (former CHILLAX) next Tuesday, June 14, while IVY will play on the 15th of June versus 11Monkeyz, who just joined the WEU Division 2 via qualifier rounds.