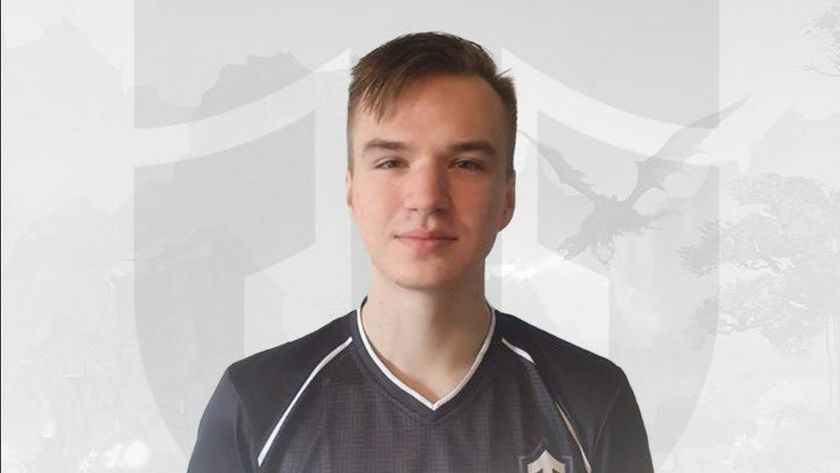 Entity give Pure a second chance
Ivan "Pure" Moskalenko will play in the Dota Pro Circuit Summer Tour Western Europe Division 1 with Entity after having his contract with Virtus.pro terminated for drawing the pro-Russian war symbol, "Z" on the minimap during an official game in the previous season.
Entity is facing community backlash for signing Pure for the upcoming Summer Tour, however, the organization states that although they are aware of the "PR nightmare" that awaits them, the top priority was to find a carry that will help the team to compete at its best and decided to take Pure after they "contemplated a few options."
"We believe that the mistake he made was not small, but we also believe that it was not big enough for him losing his potential Dota 2 career," added Entity in their official statement upon making the controversial signing.
According to Entity, Pure is joining the line-up after the team took into consideration a few other options and decided that he is the best fit.

Entity roster
Ivan "Pure" Moskalenko

Stormstormer

Tobias "Tobi" Buchner

Vladislav "Kataomi`" Semenov

Dzmitry "Fishman" Palishchuk
The carry position at Entity became vacant in the post Spring Tour shuffle, when Remco "Crystallis" Arets was recruited by Team Secret. In the upcoming Summer Tour, which is slated to start next week, on the 6th of June, both Entity and Team Secret will fight in Division 1 of the Western Europe DPC for a spot at the Arlington Major.
In the previous tour, Entity placed sixth in the WEU regional league after winning a best-of-one tiebreaker with Brame with relegation on the line. At the same time, Team Secret missed the train to ESL One Stockholm Major by finishing one victory away from a top four placing.