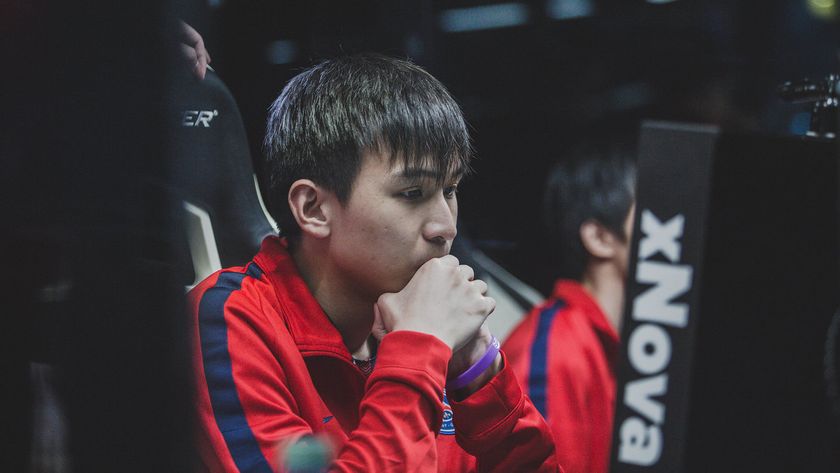 xNova ends his time with EHOME, the rest of the roster placed on an inactive status
With his contract with EHOME coming to an end, Jian Wei "xNova" Yap decided to move on and enter the next competitive season as a free agent.
Jian Wei "xNova" Yap joined EHOME in September 2020 in what was an exchange of players with PSG.LGD. He arrived at the new team along with Yang "Chalice"' Shenyi and the former PSG.LGD coach, Yao "Yao" Zhengzheng, with a clear mission to qualify for The International 10. The very first tournaments played under the new banner gave the team a lot of hope.
Immediately after the shuffle, EHOME placed top three in three in four out of five online competitions that they attended towards the end of 2020.
But, when the 2021 Dota Pro Circuit kicked off, the team couldn't keep the pace with China's front runners. EHOME placed sixth in both DPC league seasons and had to watch the top teams from their region decimating everyone on LAN at the two Majors of the year.
TI10 regional qualifiers was their only chance at salvaging a rather underwhelming competitive year and their chances of fulfilling their goal looked pretty good, especially after they reached the grand finals from the upper bracket. They bested Elephant 2-1 in the upper bracket finals, however, the latter bounced back by taking down Team MagMa in the lower bracket finals and took full revenge on EHOME in the grand finals, snatching the final ticket to TI10.
Heading into the next competitive year, the Dota 2 professional scene will first enter a big shuffle and xNova will get the chance to negotiate his contract with a new team from a free agent position, EHOME announced on their Weibo page.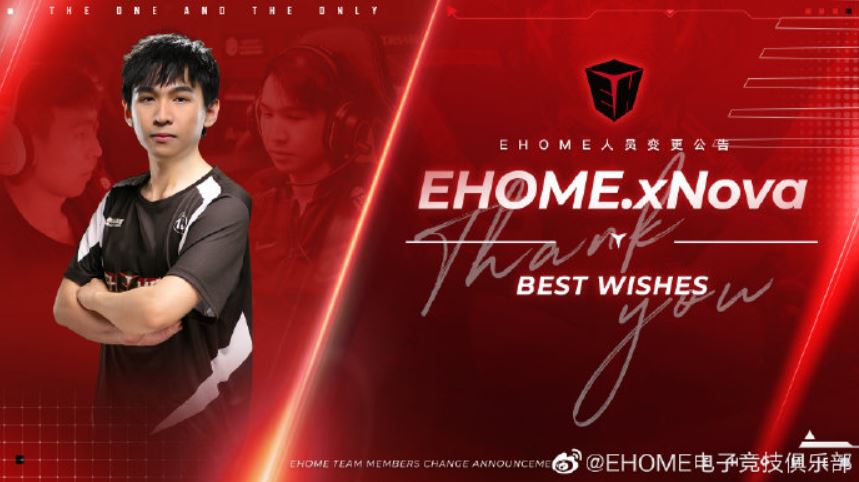 "In accordance with the player's wishes and respecting his personal needs to better develop, we agreed with xNova to officially release him from the roster" EHOME stated, adding that his contractual agreement with the organization has also come to an end and that the rest of the roster is placed on an inactive status.

EHOME inactive roster:
Jia Jun "Sylar" Liu
Guo "Xm" Hongcheng
Yang "Chalice" Shenyi
Yi "Fade" Pan

headline photo credits: PSG.LGD